(note: some photos will enlarge when clicked)
Bread this week

Kamut Levain – Kamut, aka khorasan wheat, is an ancient grain that has more protein than conventional wheat. Some people who can't tolerate wheat find kamut to be more digestible. The bread is made with a levain that is fermented overnight before being mixed with with bread flour and fresh milled whole kamut flour. It has a nutty, rich flavor and makes a golden color loaf. A great all around bread – $5/loaf
Barley & Rye w/ Pumpkin Seeds – Also made with an overnight fermented levain of bread flour and fresh milled rye, barley and whole wheat flours. Some buttermilk makes for a tender crumb, honey for sweetness and toasted pumpkin seeds add to the flavor and texture. A really flavorful artisan loaf – $5/loaf
For pastry this week…
Traditional Croissants – Pastry dough made with milk, butter and sugar and then laminated with more butter before being cut and shaped into traditional french croissants. I've heard some say these are the best they have ever had…like finally– a croissant with Enough Butter! 2/$5
Another Carignan

Last week our tasting included a favorite Old Vines carignan wine made from 120-year old vines near Fontcouvert in France's western Languedoc region. We also mentioned that over the last twenty years or so, many of the extensive carignan vineyards of the region have been replanted with other varietals.
This week's we are showing another Vielles Vignes (Old Vines) Carignan from vineyards in Corbieres a mere 10 km from last week's carignan vineyard. It comes from vines that average about 50 years old– pretty Old Vines by most standards, but less than half as old as the wine last week. These "younger" vines are still quite mature enough to show the mellow baritone harmonics we admire in this varietal but add a brightness that contrasts with weightier demeanor of its older-vines neighbor we tasted last week.
And perhaps more important, you will also notice that this week's carignan expression is quite a bit less expensive that last week's, $12 vs. $30– and at that price it's pretty much of a Steal!

T@da!
Ah, well, it's been a Great Run with our little T@da trailer the last five years. The first and most Undeniable Truth about it is that it Stops just about Everyone in their tracks with its Over the Top Cuteness, so much so that at least Three Times a Day when we are On the Road someone will come up and tell us How Cute it is or will Pass, Honk and vigorously Thumbs Up us on the way by.
This was more true in the first couple of years when we were towing it with our old '93 Eurovan, which was, as you can see, pretty color-coordinated. And yes, to some degree it did foster a constant danger of becoming sort of "Hos-for-Cuteness"…the adulation was So Intoxicating, More, we always wanted More…! But thankfully that suddenly changed a couple of years ago when an electrical fire in the VW wiring (yes, while we were towing the trailer) forced us to buy another car. For a lot of reasons the "new" car (2004 Volvo XC-90) is way more comfortable and more powerful, a much better towing vehicle.
HOWEVER…the Color (burgundy) is All Wrong, and while we still get people coming up to us in parking lots or gas stations wanting to take pictures or ask about the trailer, and tell us How Cute it is, the Spontaneous Enthusiasm of passing Honks and Thumbs Ups have all but disappeared. Which leads us to our Point: we have loved this little trailer. It's not only Cute; it is also well-designed, innovative, well-equipped, light (2200#), and easy to tow. It's been our Nomadic Anchor, Home Away From Home, Safe Haven, and Cozy Escape Vehicle. And– we're Not Making This Up...it Could All Be Yours!!!
Mar a Lago Update: Growing Discontent
It's been a Big Week for the Tweetster. Lots of Very Bright People took off their Gloves and Started Swinging at him. Is he finally succeeding in dragging the Entire Society down to his  Chaotic, Mad Hatter, Fluid Truth Reality TV Level? Or are these maybe the First Signs of Rebellion…?
Thomas Friedman: "Once Trump saw that he could get away with not disclosing his tax returns, he knew he could get away with anything. He knew that once he compromised the G.O.P., even its evangelical wing, into giving him a pass on his taxes, they'd roll over for anything — sex with porn stars, endless lying, trashing the F.B.I., coddling Putin…"
John Brennan: "When the full extent of your venality, moral turpitude, and political corruption becomes known, you will take your rightful place as a disgraced demagogue in the dustbin of history."
Paul Krugman: "Why has Trump hired people with such conflicting notions about international economic policy? The answer, presumably, is that he doesn't understand the issues well enough to realize that the conflict exists. And what both sides in this dispute share is a general propensity for invincible ignorance, which makes them Trump's kind of people…now on track for a battle between two sets of bad ideas that refuse to die."
This week's wine tasting
Chat. Blizard Blanc d'Amour  '16      France   $14
Grenache blanc, viognier, marsanne, rousanne; complex, fruity fragrances of grapefruit, white peach, lychee and acacia flower. Balanced, ample and suave, with a fresh finish.
Sallier de la Tour Nero d'Avola Sicilia '15   Italy   $13
A friendly wine from a soothing grape; aged partly in wood and partly in steel, showing youthful freshness and fruitiness, with enticing notes of spices and liquorice.
Kaiken Reserva Malbec '15    Argentina   $10
Malbec w/ 5%  cab; dense fruit flavors with an intoxicating bouquet of crushed violets, sage, black cherry, blueberry pie and exotic spices, and dense flavors of blackberry, blueberry, chocolate and sagebrush.

Chat. Cabriac Carignan Old Vines '16 France $12
Ruby color with purplish reflections; scents of ripe red fruits, currants and blackcurrant with some spicy notes; in the mouth elegant, round, and well structured with soft tannins and good persistence.
Betz La Cote Rousse Syrah '10     Washington    $55
Black raspberry, flowers, minerals and spices on the nose; juicy on entry, then sinewy and penetrating, with obvious Red Mountain structure. Minerally, spicy, peppery finish with fine-grained tannins and lovely persistence.
(note: some photos will enlarge when clicked)
Bread this week

Breton – Made with an overnight pre-ferment before the final dough, which incorporates the flavors of the french Breton region using bread flour and fresh milled buckwheat and rye and the sel gris -the grey salt from the region that brings more mineral flavors to this bread. Makes great toast! – $5/loaf
Black Pepper Walnut- made with bread flour, fresh milled whole wheat and rye. A fair amount of black pepper and toasted walnuts give this bread great flavor with just a bit of peppery bite to it. – $5/loaf
and pastry this week…
Brioche Tarts au Sucre – A rich brioche dough full of eggs and butter is rolled into a round tart and topped with more eggs, cream, butter and sugar. – 2/$5
Signs of Spring
February and early March have been a little more Wintry than usual this year…though Nothing like the crazy weather elsewhere around the country, it has been colder and wetter than in years past. In the last week we have have a few bright, sunny days, brisk in the morning, with tangible radiant heat in the afternoon sunlight.
As a result, we are very pleased to see more or less On Schedule in the last few days, delightfully dancing in the Sunlight, the green leaves and bright yellow petals of the annual Daffodil bloom. Somehow this year it feels Particularly Reassuring to see these most reliable harbingers of Spring lift their Smiling Faces to the Sun. It's a dose of some much-needed Tonic after what has felt like a Winter of Discontent across our Country and our World. Big breath in…long breath out…ahhhhh…a good time to Reset some Buttons.
Carignan

For starters most people have never heard of it under any of its names: carignan in France, or carinena, samso, or mazuelo in Spain. In fact it was the single most common vine variety of France in the second half of the 20th Century, largely because of its high yields per acre, particularly in warmer climates like North Africa, where it has had a long history. The high yields made it feasible to grow even though it tended to be tannic, bitter and rough, but its late budding made it a good choice to replace earlier-budding vines that had been lost in several severe winters in the 50's and 60's. As a result it spread widely across the vineyards of Western Languedoc- Rousillon in France, and adjoining Catalonia in Spain.
Over the last twenty years or so, many carignan vineyards have been replanted with other varietals. Even so, much of the region is still widely planted with older carignan vines, some over 100 years old. These gnarly old vines have grown deep into the clay and limestone soils of the region, often yielding brooding (and sometimes rustic) wines of great depth and character, and often blended with other varietals like mourvedre, syrah, and grenache. For some of us it just Rings some kind of Bell, while lots of others find its attraction, um, more elusive.
So a few years ago it was a great treat to wander into an old winery and find a lovely and classic example of such old vines carignan, and in recent years have been able to score a case or two of their limited production: this week's #5.   read more.
Mar a Lago Update: Two Scorpions Walk Onto a Leaf
A few weeks ago we mentioned the Disturbing Mutual Admiration between the Tweetster and CIA Director Mike Pompeo. As in, Why T.F. is the CIA Director falling all over himself on the Sunday news shows Praising the Tweetster's Keen Intellect and Informed Judgment? And we implied several concerns: a) that the Tweetster is, as outgoing Secretary Tillerson once put it, "a Fu#*ing Moron;"  b) that Director Pompeo, having graduated first in his class at West Point, is probably Not a Fu#*ing Moron; and c) given his Shameless Sycophancy in playing his Allegiance to Tweetster Card on National TV, the Pompster has Greased* his way into Secretary of State-hood, a few heartbeats away from the Oval Office.   *"grease" = "oiling the wheels of one's own progress"
There's an old fable, in which a bunch of Marching Ants are using leaves to cross a stream. A Scorpion asks an Ant to take him across with him, and the Ant says No Way, once we get across you'll Sting me and I'll Die! "No, no," says the Scorpion, "I just need a ride across, you're perfectly safe, I promise." With some lingering Concern, the Ant says OK, and they set out Across. When they get to the other side, the Scorpion says "Thanks!" and then Stings the Ant. "But you Promised You Wouldn't!" cried the Ant, dying. "Yes, you have a point," said the Scorpion, shrugging all six of his shoulders, "but hey, I AM a Scorpion, what did you expect?"
So. Now we are looking at Two Scorpions on a Leaf. Scorpions are by nature Solitary Creatures, although they do form in groups for mutual benefit, as in winter, say. And Mama Scorpions do form a "basket" of sorts with their backs and legs to carry their newly hatched young. And most species are shy and avoid contact. However Friendly this looks to Other Species, the Tweetster and the Pompster are too much alike to be anything but Natural Competitors. At some point only one will Remain Standing. Might take a while, should be Interesting. Stay tuned.
This week's wine tasting
Argiolas Costamolino Vermentino 201 Italy     $13
Pale golden-tinged straw color; Botanical herbs and wh
Marchetti Rosso Conero '15 Italy $11
Rich and inviting aromas of flowers, plums, brown spices, and hillside brush. On the palate,  round notes of cherries, blackberries, cocoa and spice. Culminates in a satisfying, lengthy finish.
Goose Ridge g3 Red '`14     Washington    $14
Syrah-cab-merlot blend; supple ripe plum and blackberry notes with hints of spice, vanilla, black currant and Bing cherry. Nicely balanced with a lush, round mouth and a long, lingering finish.
Lopez Cristobal Crianza '11    Spain    $21
Tempranillo/merlot blend from high, calcareous vineyards in Ribero del Duero; long, balanced, and full-bodied, with soft, ripe tannins and a luscious, elegant finish.
La Baronne Piece de Roche '12   France   $30
From 120-year-old Carignan vines in alluvial soil; concentrated and energetic, with layers of dried blueberries, cassis, and bitter huckleberries, a black powder-like pungency, and a brash brightness and salty tang on the finish.
(note: some photos will enlarge when clicked)
No Bread this week

Bread maker Janice is away this week in Arizona, catching some sun and taking in a few Spring Training ball games.
So no bread pickup this week. Look for an email on Sunday regarding bread selections for next week!
Smoked Salmon, Anyone??


Most of our Island regulars are well-acquainted with Lummi Island's Historic Reefnet Fishery and the formation and evolution of Lummi Island Wild as a marketer of high quality salmon, halibut, ahi, and black cod from nearby waters. We generally keep a good stash of frozen fillets in the freezer, close at hand for an easy and tasty dinner.
During the past week Nextdoor was flooded with chatter about LIW's latest offering and the opening of their new warehouse in Bellingham. Like many of you we got our order in under the wire, and picked it up a couple of days ago. That prompted a long chat with warehouse manager Ian, who insisted we take with us several samples of their smoked salmon and try them out at the wine shop!
Therefore we are very excited to offer Our Faithful the Reward of smoked salmon samples this weekend, with a few packages for sale, and taking orders for more. If there is demand we will look to keeping a small selection in stock!
St. Peray

A few years ago we visited the Northern Rhone wine region of France. Although we never made it into St. Peray (long story) we did taste a number of beautiful white wines from this tiny appellation, which totals only 130 acres of vines, most of which are Marsanne and the rest Roussanne. Saint Peray sits at the southern end of the Northern Rhone Valley, and the best vineyards are found high on its steep hillsides of granite, limestone and clay. In the nineteenth century wines from St. Peray were in high demand but gradually fell from favor.  Now they are again being produced by serious producers willing to make the investments necessary to extract the unique characteristics of this tiny region.
The fact is that we have not tasted this wine till tonight.  It was so exciting to run into a St. Peray in a distributor portfolio that we just assumed it would be great. Then again, we have established over these many years that there are certain wines that we really enjoy but which turn out to draw only puzzled expressions from our Faithful. In any case, we did just open a bottle, and yeah, okay, it Definitely Strikes a Chord. It is quite light in the mouth on entry, with a subtle, minerally, white-peachy, and slightly peppery weight that lingers in a seductive yet refreshing– and habit-forming– way. It will be fun to see how it is received…!
Mar a Lago Update: Terms of Trade

This week we find ourselves curiously aligned with the Tweetster– in a very general way– on the Broad Subject of Trade. Perhaps the Most Basic Economic Principle is that "Everyone Gains from Trade," because if they didn't gain, they wouldn't trade. With only Two Parties, that makes Logical Sense, and this Simple Idea is the Root of the Fantasy that Free Trade is Always a Good Thing.
In the simplest case of two individuals making a Trade, voluntarily and without coercion, the Theory is pretty secure in asserting that the World is a Better Place after the trade than before, because at least one party feels Better Off and No One feels Worse Off.
However, once we have more than two parties, things very rapidly get More Complicated. Any time One Person tries to Represent the interests of Many People, there are inevitably Conflicts of interest and Winners and Losers. Economists washed their hands of this Ethical Dilemma altogether a long time ago by asserting that, "Because the Benefits from improving Efficiency could be reallocated among Winners and Losers so that Everyone is Better Off, "Economic Efficiency is a Worthy Goal in Itself!" It was left to Politics to decide how to allocate benefits and costs, and Of Course Politics has allocated most benefits to Global Corporations, and allocated most costs to Poor People and the Global Environment.
That leaves us with at least Two Problems with our Models of Free Trade. First, the Tweetster is Correct (even a broken clock is right twice a day) in asserting that the Rules of Global Trade are not fair to American (or any other) workers , and we should negotiate a Better Set of Rules. Second, many countries, especially China, have rigged the system strongly in their favor, with the complicity of international corporations whose interests do not necessarily value the workers or environments of any particular country.
Trump is right to Smell a Lot of Rats in the Global Economy who have No Loyalty to nation-states or their peoples. He is wrong to think a few Simplistic Tariffs will make things much better. It would also be Wrong to jump back onto the TPP bandwagon, which also strongly supports multinational corporate  interests at the expense of workers' rights, environmental protections, and fair distribution of benefits across economic classes.
This week's wine tasting
Seyssal Petit Royal Brut   France     $16
Traditionally made from Savoie white varietals Molette and Altesse, with extended time on lees and two years sur latte before rebottling, yielding a yeasty complexity and fine bubbles.
Paul Jaboulet Aine Saint-Peray Blanc Les Sauvagères '15    France     $22
100% Marsanne; A pure, fresh, mineral style of Saint-Peray, saline and citrus driven – a true Rhone revelation from steep hills of pure limestone.

Perazzeta Mercurio Rosso Toscana   Italy      $12
Sangiovese, cab sauv, alicante blend from Maremma; Dark notes of prune, cherry, soft leather, and Italian herbs over a bright acidic backbone. Craves meat and fat!
Liberty School Cabernet '14     California    $14
Dark berry and peppery spice scents and flavors deepened by notes of licorice and mocha. Broad, warm and fleshy with a hint of cracked pepper; finishes with a touch of blackberry liqueur.
Luc Massy St. Saphorin "Baillival" '12    Switzerland    $32
Gamay and pinot noir from pre-WWII vines in iron-rich clay; this classic pinot noir shows aromas of Satsuma plums, strawberries and raspberries–aromas of fresh-picked damson plums, chutney and fraise develop into a fruit-driven Pinot Noir that caresses the palate and engages the senses without heaviness.
(note: some photos will enlarge when clicked)
Bread this week

Multi Grain – The pre-ferment is mixed with bread flour and fresh milled whole wheat and rye, and a nice mix of flax, sunflower and sesame seeds as well as rolled oats are added for a nice bit of crunch and some extra flavor. A great all around bread – $5/loaf
Rosemary Olive Oil – The pre-ferment is mixed with bread flour and a bit of freshly milled white whole wheat for a little more flavor and texture. Fresh rosemary from the garden and olive oil to make for a nice tender crumb and a nice crisp crust. A great all around bread – $5/loaf
and for pastry this week…
Palmiers aka Elephant Ears – Puff pastry that is rolled out, spread with sugar, folded over and sliced. Makes a delightful, crisp, crunchy, buttery, sugary pastry. – 4/$5
Meiomi
We got caught a little short for our tasting this week. First, we have been away a lot and inventory is Way Down. Second, there was a Snafu with this week's wine order from one of our reps, and it wasn't going to make it here in time. So, third, while in town today for a dentist appointment, I picked up some wine at the local Gigantic Distributor Wholesale Store, where I picked up several wines that have been popular with Our Faithful in recent years.
Included among them is a California pinor noir that I remember fondly from 2013: Meiomi. Since we last tasted it, the winery has been bought by a Gigantic Wine Conglomerate, Constellation Brands. This transition is discussed in some detail by  wine critic Matt Kramer. The fact is that I have not tasted this wine for several years, when yes, I thought (as Matt Kramer suggests) that it was very tasty for the price. It had nice fruit and in the Large was a pretty good Poster Wine for California Pinot Noir.
We offer this current release without benefit of having tasted it. It might be great; it might be disappointing. Either way, it offers a Lesson. If the Old World Way is to present wines that represent the Annually Changing Faces of particular vineyards, the New World Way is to mix, match, and manage fruit from many vineyards in any given vintage to produce wines this year that taste as much like last year as possible. That's SOP for Giant Conglomerates, and it has its merits, in contrast to the the Artisan vintner/winemaker— "Here's what the vintage brought this year…let's see what it has to say …!"
Just Get Used To Shi*#ng  Your Pants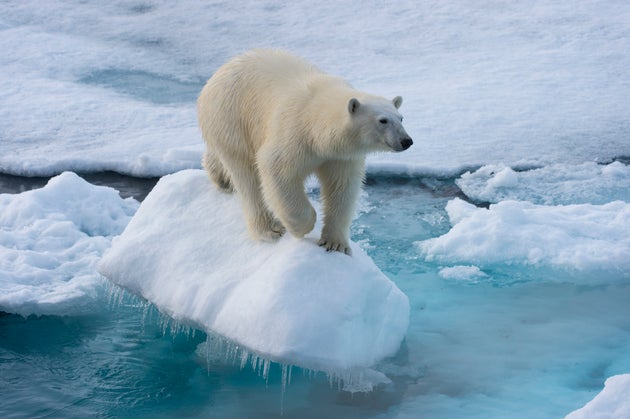 Something like Ten Years ago we went to a Talk on Climate Change by Canadian Environmental Journalist David Suzuki (The Nature of Things) at our local Old-Time Theater. As you might expect, he received a Warm Welcome and gave an Engaging Presentation, followed by Q & A. At some point someone asked, "Should we be Worried about Global Warming? After a very brief pause, he said, with Great Emphasis, "You Should Be Shi*#ng Your Pants!"
And here we are in 2018, and another Ten Years have been wasted in a School Yard Argument about a) whether Climate Change is Real, and b) if so, has it been Caused by Humans. Fast forward to today, where the latest news is that the Poles (* the Ends of the Earth, not, you know, my Grandparents), predicted by Scientists to display Symptoms of Global Warming twice as fast as mid-latitudes, are in fact warming Even Faster than Predicted. Right now, for example, the temperature at the North Pole is already above Freezing, even though the Sun has not risen above the horizon for six months, and the Specter of an Ice-Free Summer Arctic is no longer Theoretical.
This might be a good time to Light a Match to All the Spurious Arguments about whether Global Warming is Anthropomorphic or part of some Long Cycle we don't Understand, because they are, as Perry Mason so often Objected: "Irrelevant, Incompetent, and Immaterial!" The Meaning of an ice-free Arctic extends far beyond the Arctic, with implications for the Jet Stream (which affects weather Worldwide), the Gulf Stream (which keeps Europe Habitable), and for Arctic Species like Polar Bears, Whales, and Seals, and the human cultures that live in symbiosis with them. It's a Rapa Nui Moment, folks; do we want to use our last resources to Make Meaningless Symbols, or as Seed Stock for the Future?
Mar a Lago Update: Keeping the Lid on the Con Locker
Every midshipman's room had Con Lockers built into the big metal desks that dominated each room. The Con Locker was essentially a Safe for storing Classified Information, and part of our training was being Accountable for Classified Materials in our Possession. The Takeaway here is that most people don't ever have to worry about this kind of Security, so accountability for it takes some Getting Used To.
So we can imagine it is a Great Challenge for the Tweetster and Family to Drop In from Mar a Lago or The Tower to go Slumming at the White House and play Royal Family with all their Friends, like Dormouse, Mad Hatter, Cheshire Cat, and the rest, only to be Constantly Annoyed by All these Serious People and their Stupid Rules. Like Hel-lo, What is Their Problem???!
So far Everything this F-Scottian gang of Uber-Entitled has done has been Yet Another Chapter of the Emperor's New Clothes. The Question on the Floor today is whether they have any notion of their own Personal Accountability for Anything. If your Everyday Working Life is continually finding a new Peter to pay the latest Paul, then the very Concept of Personal Accountability can become a Vague Abstraction. Like the Twilight Zone, this is a place where the Ordinary Rules Do Not Apply, and it can be a Big Stretch to have to Grok that the Many Potential Financial Advantages of Power are both Unethical and Illegal. Or, you know, care.
This week's wine tasting
Maryhill Winemaker's White '14     Washington    $12
Flavorful blend of pinot gris, chardonnay, semillon and sauvignon blanc; opens with clean, bright aromas of pear and apple with touches of tangerine, butter and lemon oil.
Meiomi Pinot Noir '16     California      $21
Opens with aromas of bright strawberry and jammy fruit, mocha, and vanilla, leading to expressive boysenberry, blackberry, dark cherry, juicy strawberry, and toasty mocha flavors that lend complexity and depth on the palate with good structure and depth.

Septima Malbec '16    Argentina   $11
Aromas of plums and figs, with an overlay of vanilla oak enhancement. On the palate, forward fruit (blackberry) and density, with an attractive minerality. Long and persistent finish.
Rubino Punta Aquila Rosso     Italy     $15
Fragrant and rich, with fascinating mineral aromas, with notes of brandied cherries, mulberry jam, blueberry and blackcurrant, and spices; warm, complex, generous and vibrant.
Esplugen Priorat '14   Spain       $17
Garnacha, carinena, cab sauv; Priorat's famous slate soil and arid climate give this wine great intensity and structure, with deep and complex aromas of rich ripe fruit, toast, and a long pleasing finish .