click on images for more detail
A Somewhat Cross Cross-Quarter Day
Well, as usual there is good news and bad news. The good news is that, as as noted last Sunday, Groundhog Day happened on schedule, confirming that Our Dear Planet has moved halfway between Winter and Spring (thus, "cross-quarter day"). The bad news is that it has been feeling more like Winter here the past week than it usually EVER feels, as our old friend the Northeaster has dropped in unsually late in the season and seems to be overstaying its welcome. A nor'easter in February is an unusual event around here, so it is a little spooky. Nevertheless, the Earth keeps moving, and the Sun has reassuringly moved from its Solstice maximum to its present position, and odds are good it will start getting warmer and brighter very soon.
Distinctions
So. California is in the midst of a very serious, life-threatening, culture-threatening, life-as-we-know-it threatening drought. Walking along the hillsides north of Bodega Bay recently, my attention was drawn to a large raptor that soared in a great circle and then settled onto a rock quite far away. This photo, at maximum zoom, is suggestive of its identity, which remains a mystery. But the larger backdrop is How Dry Everything Is. And my fantasy is of the raptor's searching for food in the very dry (yet replete with mole-holes) hillside, at some level perhaps musing on its chances for survival. Everywhere we look there are signs that our Ways, corporate, personal, ecological, and cultural, are suicidally out of sync with the constraints of the biological world, and that we are individually helpless to change it. How many lemmings are mobbed into the water, helpless victims of some larger idiocy they can neither fathom nor amend…?
The Art of Wine Returns
Several times a day I take a moment and ask, "Okay, who are we and what are we doing…?" It is, of course, a rhetorical question, and for a person of a certain age, a consciousness-focusing exercise. But at the moment I am inclined to digress, admit, and proclaim, that "we" with regard to our little wine shop includes, in a curiously undefined way, our very dear friend Ryan. He recently posted a very powerful memoir on the tragic passing of Philip Seymour Hoffman, my takeaway from which is, to quote the old Joan Baez song, "there but for Fortune go you or I…" All you need to know is that next month (March) we will offer again Ryan's really delightful Art of Wine series, linking wine, food, culture, and art from several regions. It's fun, it's enlightening, and it's educational. Watch for details next week!
Apes R Us…?

The thought of the moment is that these are deceptively difficult times; nearly fifty years ago Grace Slick intoned, "When the Truth is fooounnnd…..to beeee….Lies…" And here we are in early aught-fourteen, and, hey, Lying is the New Truth! It is difficult to shake the notion that we are collectively destroying the Life on our planet…possibly the only place it exists in the unimaginably Vast Universe. Like the Charlton Heston character in the original Planet of the Apes, here we are with nor'easters in February, global weather well out of familiar patterns, and the Few intent on destroying the Many for a few more soon to be worthless shekels. It just makes you thankful that you can forget it all with good wine and jolly companionship at your neighborhood Wine Gallery…!
This week's tasting: Four cabs and an Italian chardonnay
Argiolas Costamolino Vermentino 2012 Italy $13
From hillside vineyards in Sardinia at about 190 metres above sea level, with mild winters, limited rainfall, and very hot and windy summers. Hand-selected grapes, using only very light first pressing. Typical notes of papaya, passion fruit, flowers, and honey, with clean, mineral notes.
2010 Brian Carter Abracadabra Red Wine '10 Washington 89pts $16
This potpourri of nine Washington varietals from pedigreed vineyards gives a very broad sense of "Washington terroir." Musky, reduced aromas of redcurrant and smoky oak, followed by intense redcurrant and spice flavors; finishes with firm tannins, hints of pepper, herbs, and very good length.
Ordonez Zerran '11 Spain WA92pts $13
Old vines Garnacha, Mazuelo and Syrah from 1500′ hillsides, where soils are lime-bearing over a granite and slate subsoil. Quite arid with annual rainfall of about 25 in. Shows abundant kirsch, lavender, black raspberry and dusty, loamy, earthy scents intermixed with notions of spring flowers and blackberries.
Sanguineti Morellino de Scansano '10 Italy $14
Soil of river stones, quartz, sea shells. Bursts with notes of sun-ripened, slightly smoky fruit, fresh cracked pepper, sage, and ocean brine. Its taut structure supports a long, slightly smoky finish.
Viu Manent San Carlos Malbec Chile WA91pts $18
Deep medium fertility topsoil with loam to clay-loam texture on 240m plateau. Explosively perfumed aromas of cherry-cola, roasted coffee and dark chocolate, and roasted dark berry flavors.
click on images for more detail
We're back!!!
We got back last night about dinner time. Our little road trip took us south to Napa and environs, where the temperature reached about 75 each afternoon, and near freezing each morning just before sunrise. And when I say "sunrise," I mean that yes, you could actually see the sun rising into a clear, soon-to-be-blue sky. (see last week's post with the Morning Hot Air Balloon!). It was really nice to be warm and dry, although with some concerns about climate change…our several days on the road through Washington and Oregon were marked by VERY heavy, dark clouds and drenching, ceaseless rain, which changed abruptly as we descended out of a cloud in the Oregon Siskiyous into deep blue sky and bright sunshine of northern California. Returning along the coast, it was just the opposite. On the plus side, it was absolutely delightful to get such a nourishing sun break. On the down side, California is in a very serious and threatening drought, and they could really use some of our Rain, just as we could use more of their Sun….!
Distinctions
image from looping world
A fundamental aspect of our human experience is observing-and-distinguishing. We do it all the time. We are designed for it. The bizarre image at left is a representation of how we ("man"– yes it should say "hu-man") with our symbolic and reflective logic create reality by distinguishing ourselves from the rest of What Is. But that's just the beginning…our entire lives are a continuous sequence of discernment, creating our Reality one distinction at a time. An "expert" in something is someone who has learned to make lots and lots of subtle distinctions about a particular realm of experience. What I have just learned is that with regard to wine, I have a Long Way to Go to sort out how wines tell us about their regions.
A New Direction
"New Direction" by Jonas Gerard 
As you might expect, we did do a little wine tasting on our trip south– Napa, Russian River, Dry Creek, Willamette Valley– and enjoyed much of what we experienced. But for some reason, as I write the first blog of aught-fourteen, I am feeling an itch to move away from the experts' wine ratings and "professional" notes in search of a set of descriptions that is more focused on the where and who of what we are tasting. Our interest in wine has from the very beginning (not all that long ago, ten years or so) been associated with the notion that every wine bears the footprint of the very particular patch of ground where the grapes grew, and the fingerprints of the particular person who made the wine. And while there is some information about these things in the Critics' ratings and tasting notes, a deeper perspective on each wine's unique place in the world is usually secondary to the subjective description of how the wine tastes. So our goal for the coming year is to move from the standard "notes of cucumber with haunting hints of sarsaparilla" to a more objective description of how a particular wine does or does not represent the very particular place it comes from.
However…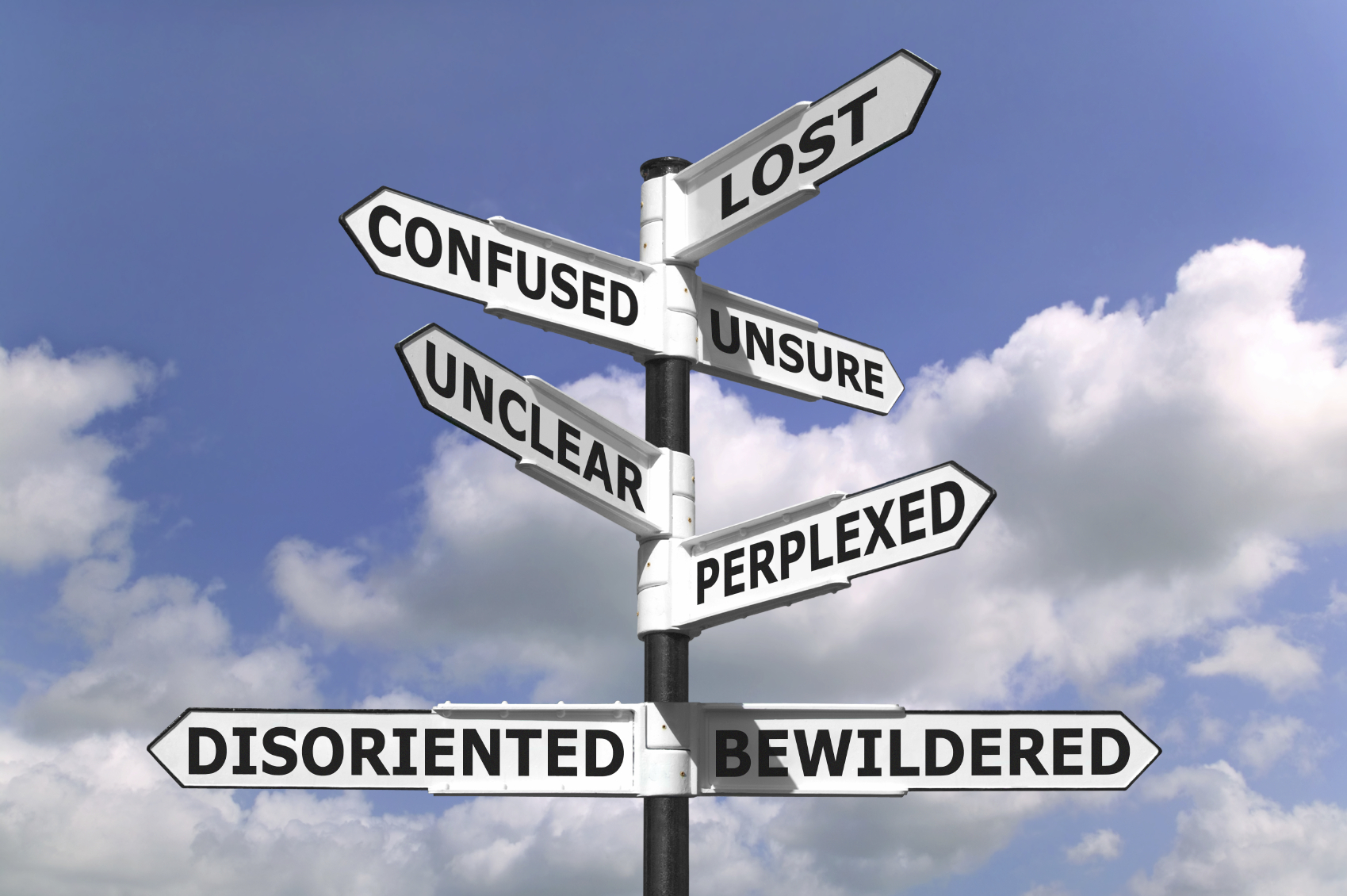 So last fall I tasted two cabs from the same California producer from two adjacent appellations, and was struck by the differences between them. Given that they were both cabs from the same producer, but from subareas with slightly different characteristics, I thought the distinctions between them might be interesting to our clientele. However, it turns out that there are no professional notes on the wines, and no useful details from the producer about the specific areas where the grapes for each were grown. Okay, I thought, I will just taste them again, and make my own notes! What could possibly go wrong?? Well, what went wrong was that they were cold and freshly opened, and therefore moving targets, and I was forced to admit (going back to the first paragraph) that my vocabulary of tasting metaphors is more limited than I had hoped! All YOU need to know is that we will be pouring four cabs this weekend– two from California, one from Argentina, and one from Washington, and the question is: what difference does terroir make?
This week's tasting: Four cabs and an Italian chardonnay
Cantina Altarocca Albaco Bianco Orvieto '10 Italy $18
Chardonnay, Grechetto blend. Bright straw yellow. Aromas of fresh fruits acacia flowers and sweet wood. Dry, smooth, elegant and complex in the mouth with notes of ripe fruits and spices. Orvieto is known for its deep layers of volcanic tufa, a soft rock deposited a hundred thousand years ago from volcanic eruption.  Erosion has cut away all the surrounding rock, leaving a bluff hundreds of meters high, and from which over the centuries have been cut layers and layers of storerooms, workshops, and dovecotes.
Andeluna Cabernet Sauvignon 1300 '11 Argentina $11
Bright red-ruby. Aromas of blackberry syrup, licorice and menthol. Silky, suave, broad and quite dry. Finishes with broad tannins, a bit of warmth and good length. The rich, alluvial soils of the Uco Valley at 4000 feet in the Andes contain pockets of stony, sandy, loam and clay soils. The high altitude conditions and poor soil require the vines to struggle, producing low yields of exceptionally high quality fruit.
Rodney Strong Alexander Valley cab '11 California $21
14.5% alc. Shy aromas of dark plum, black currant, dried fig, and toasted oak, mildly assertive tannins, rather short finish.  Alexander Valley wines are known for their rich, fleshy mouthfeel, voluptuous texture, and characteristic chocolate notes.
Rodney Strong  Sonoma cab 2011 California $18
13.5% alc. Plummy aromas precede palate of bright raspberry with hints of ripe peach, apricot, and moderate oak.
Sonoma's extended growing season allows Cab to achieve full ripeness and softer tannins than in warmer grape growing regions, often showing ripe cassis, cherry, and berry fruit with hints of eucalyptus and cedar.
Masquerade Cabernet Sauvignon Red Mountain '09 Washington $28
Like an orchestra with every instrument in its place, this lovely wine will seduce you with its harmony of flavor, texture, balance, and length. Very, very nice. Red Mountain Cabernets are more structured than fruit-driven; nightly temperatures below 50 °F preserve acid levels, while daytime temperatures averaging 90 °F generally bring grapes to full ripeness.
Reopening next week!
We have been enjoying our little break from the wine shop and the comforting warmth of the California sun, and are now headed north toward home. The wine shop will re-open for 2014 beginning next Saturday, February 1. Mark your calendars now, and look for details late next week!
Terrapin Creek: Shining star in an unlikely place
Last week's post was written from an RV park at Bodega Bay, CA. Shortly after the posting we discovered that a little restaurant about 1/4 mile away had very quietly been awarded a Michelin Star. Huh? Out here on the Edge of the Galaxy? Turned out to be true; we enjoyed a lovely lunch there and intend to return. Pat had a "sandwich" of roasted prosciutto, pear, and some delicious soft cheese; I had their lovely cassoulet with spicy sausage, small white beans, and just enough bread to sop the plate clean. When I asked owner Andrew Truong about the star (he was waiting on us) he downplayed it: "we don't want to raise people's expectations." The place is small and very low-key, with a creative menu and delicious food. Highly recommended!  Read more
The Children's Bell Tower

Curiously situated in a large field next to the RV park in Bodega Bay is a quietly surprising memorial sculpture. During our five days at the park, we regularly walked around and past the structure. It was built in memory of Nicolas Green, a seven year old boy who ws killed by gunfire while in Italy with his family in 1994. The family gave permission for his organs to be donated to seven individuals, who have all met. The Memorial was commissioned by Nicholas' parents to honor not just their son, but in a way, childhood itself.  See more about the memorial.
Calistoga Morning Moon and Balloon

While staying with family in Calistoga last week, each morning's early  dog walk revealed a brightly colored hot air balloon rising in the morning sun.Each day revealed a different Morning Balloon, already in the air to catch the morning sunlight before the ground below. It also turned out that the just-past-full moon was riding right along with it…!
Greetings to all. Just want to remind you we are closed till Feb 1…!
After a very wet several days driving and visiting friends in Oregon, we broke out into glorious sunshine and 70-degree temperature in Northern California, and all I can say about that is "Ahhhhhhhh….!
Along the way we did some research on chocolate from an artisan producer (Lilliebelle, near Medford), and it is likely we will try some of their bars in the shop soon. At their little factory you can watch the process…
At the moment we are at Bodega Bay, west of Santa Rosa. It was a comfortable 70-ish here today, a relief from the high seventies a bit inland. We started this trip imagining we would have to go much further south for warm weather, but have been pleased to find it quite delightful here in the Sonoma- Napa area. and of course, vineyards are everywhere, always a soothing landscape!