Comments Off

on lummi island wine tasting march 25, '16
(note: some photos may enlarge when clicked)
Friday Breads  (email us to get on the preorder mailing list! )
Pain Meunier – Incorporates all parts of the wheat berry into the bread. It's made with bread flour, whole wheat flour, cracked wheat and wheat germ…makes the best toast ever! A nice all around bread – $5/loaf.
Buckwheat, Walnut & Dried Apricot – Ferments a portion of the flour (buckwheat in this case) overnight before making the dough. The walnuts are toasted and the apricots are soaked in some white wine. This is a great flavorful bread – $5/loaf.
And, for a bit of sweetness…
Rum Raisin Brioche – These delightful pastries are made with a rich brioche dough that is full of eggs and butter. Golden raisins are soaked in rum and added to the dough along with pieces of almond paste and some lemon zest to brighten the flavor and then topped with a chocolate glaze before baking.  — 2/$5.
Concerted Effort


About a dozen people came out for our concert last Sunday with Robert Sarazin Blake. As expected the acoustics of the space were a great venue for Robert's resonant voice and energetic guitar style. A good time was had by all, and we are now actively on the lookout for more acoustic performers. So call us!
Learn more about Robert's music here.
 
Trebbiano di Lugana Revisited

As we mentioned last summer, Italy produces more distinct grape varietals than any other country, with about 350 officially authorized in at least one region, and another 500 that exist but remain pretty obscure, and sorting out genetic relationships among them can be a full time job.
Trebbiano accounts for about a third of all white wine made in Italy but has many faces, names, and characteristics. A recent DNA study concluded that at least seven grapes known as "trebbiano" are actually genetically distinct and do not share a common ancestor. It also found  that Trebbiano di Lugana has a  97% DNA matchup to verdicchio. Which is to say you can expect the Trebbiano di Lugana (aka Turbiana) we are pouring this weekend to taste a lot like Verdicchio: clean, crisp, and minerally with notes of citrus and white peach. Most important, this wine was very popular when we poured it last summer, so let's keep our fingers crossed for a warm weekend!
Political Divisions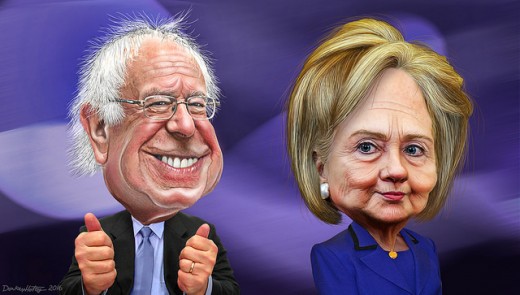 This is Caucus weekend here on the Island. Democrats have to decide between two pretty strong candidates. Out on the Republican Planet, Trump threatens Revolution, Cruz courts the Dark Arts, and Kasich thinks it's still 1983. My fantasy is that Republican households (I don't actually know any Republicans well enough to be able to fact-check this) are happy to just go along with the view of their Dominant Male. Democratic households tend to be more complicated. Like ours. And if you are a Republican, don't worry, we are still confident that Paul Ryan will emerge as your Final Candidate. I hate his positions, but at least he's, you know, Respectable.
It has also become more and more obvious this year that the divide between Republicans and Democrats is no longer along a liberal-conservative continuum– maybe it never was. Now it is clearly a division between Authoritarians (the Biggest Bullies get to make the rules) and little-D democrats (the People get to make the rules). If you think about it for a few minutes, you realize that this whole liberal-conservative thing has been a Hoax from the very beginning, just a control mechanism to distract the populace from the pillaging of everything they hold dear by the Ruling Class. As Oglala Lakota Chief Luther Standing Bear put it long ago: "Nothing is holy to the white man. Little by little, with greed and cruelty unsurpassed by the animal, he has taken all. The loaf is gone and now the white man wants the crumbs." Or as Leonard Cohen sings, "the Poor stay Poor and the Rich get Rich, that's How it Goes, and Everybody Knows."
Here at home, for months now it has been clear that I "feel the Bern" while Pat is a staunch Hillaryite. Broadly speaking, I LIKE the idea of revolution, not the armed uprising kind, but rather the paradigm shift kind. She wants change, but needs it to happen at a controlled and digestible pace, and fears Bernie will either try too much too fast, or be hogtied by a hostile Congress. Also, of course, she has long been a strong Feminist, another point for Hillary. And we both feel that Hillary has borne the longest, most virulent, and most relentless media attacks we have seen in our lives. WTF is that about? And there are reports that some Bernie supporters have also been virulent and divisive Hillary critics.
So. Being little-d democrats, we both will be part of the Process this Saturday. Fortunately, we have the luxury of having to choose between Good and Better (however you define that), which is way better than the Republican current choices of LOL, OMG, and WTF…! However bad it gets, you'll feel better if you come on by for wine tasting Saturday afternoon!
This week's wine tasting

Ottella Lugana Bianco '13     Italy    $16
Trebbiano di Lugano (Turbiana). Intense straw yellow color with green tinges. Exotic notes of candied fruit and citrus, warm and very deep on the nose. Widespread expressive finesse, with  rich and persistent texture.
Pugliano Treggiaia    Italy    $11
A smooth and satisfying blend of sangiovese, canniolo & cab, showing bright fruit, food-friendly acidity, aromas of cherry and herbs, and an easy, friendly mouthfeel. A long-time favorite here.
Linen Red '13   Washington   $11
Syrah-cab blend. Opens with charcoal, blackberry and spice on the nose, with flavors of plum, cassis, and cedar in the
turning to blackberry and peppery black fruits on the finish.
Orowines Bluegray Priorat '11     Spain     $16
Named for the licorella slate of Priorat, which yields intense, terroir-specific wines from the harsh soils that challenge local varieties like Grenache and Mazuelo to the utmost, yielding tobacco and spice notes to the raspberry jam flavors. Rustic, earthy, spicy, and wildly aromatic.
Peneca Sparkling Rebula     Slovenia    $15
Floral and slightly honied with intense meyer lemon aromas, gorgeous bubbles, and a pleasing earthiness. Delicious– and just in time for the holidays!
Comments Off

on lummi island wine tasting march 18, '16
(note: some photos may enlarge when clicked)
Sunday Concert Series March 20!

This Sunday, March 20, from 5-7 pm we are hosting a concert with singer-songwriter Robert Sarazin Blake, a modern-day troubadour who travels widely (especially the Pacific NW and Ireland) to share his craft, very often in pub atmospheres like our dear wine shop. Robert has visited the shop several times in the last two years, and we have grown fond of his easy style.
Suggested performance donation is $15 per person, and a selection of wines will be available at $5/ glass. And since space is very limited, reservations are required…call or email if you would like to attend.
Learn more about Robert's music here.
Reminder: NO Bread This Week! 
As many of you know, our baker is also a HUGE basketball fan, and is, we believe, off somewhere enjoying early "March Madness." Tighten yer belts a bit, me friends, as bread will return next week as usual!
Trump Plan Details Revealed

C'mon, admit it, it's just Common Sense, right? Am I right? Is this Fabulous or What? Don't you Love this Idea? I Love this Idea. It's that easy, folks, it's That Easy. Am I right? Yeah, I'm right, of course I'm right.
WTFIWWTP?

You would think from all the mewin' and whisker-lickin' sophistry goin' on in the Republican Senate, that it would be, my goodness, a Precedent of Monumental Proportions for a Lame Duck so-called "President" even to Dare to submit a Supreme Court appointment for consideration when he has barely a year left in office. Why for Heaven's sake, it would save us all a Lot of Trouble if he would jus' step aside now and let us put in one of ours as a Real President. And then, of course, we could all move forward with the process of Governing this Great Nation.
So it is a bit Breathtaking to learn that the last time this happened was in the Last Year of the Last Term of the Great Reagan, when he nominated Anthony Kennedy to fill the vacancy left by the retirement of Justice Lewis Powell. As Reagan put it, the Senate should "join together in a bipartisan effort to fulfill our constitutional obligation of restoring the United States Supreme Court to full strength." He also asked the Democratic Senate for "prompt hearings conducted in the spirit of cooperation and bipartisanship."

Which is exactly what he got. And it worked out pretty well for the Dems, all things considered. But that's not the point.
Let's Go Out on a Big Limb, here, folks: could it be that All of Us — Right, Left, and Center — have had our Fill of this kind of Hardline Hypocrisy? Could it be that, like political Lemmings en masse, we are poised to join the Real Silent Majority who stopped voting Decades Ago?  Here we find ourselves, both Right and Left, perhaps one last time waving the Flags  of our Quixotic Rebels Don QuiBernie and Don QuiDonald  against All Odds, and it feels good to Take a Stand, and yet there is this Deep Fear that it's just like when your giant grocery bag rips open in the pouring rain in the parking lot, and everything you have is rolling in all directions, and people are staring at you and tooting at you, and you So want to be Somewhere Else, but first you have to pick up every tomato, every can of dog food, every broken egg, and it all seems so Unfair and it really Isn't Supposed to Be Like This…!
At times like this don't you find yourself wondering: hmmm…say, honey, shouldn't we start stocking up on wine…?
This week's wine tasting

For a Song Chardonnay '13. Washington $10
Apple blossom and citrus aromas; broad, flavorful palate of quince, lemon custard, lime, and honey-tinged mineral notes; bracing acidity.
La Croix Belle Caringole Rosé '14 France $11
Syrah-Grenache blend; intense nose of rose petals and pear-drop candies; palate of alpine strawberries, raspberries, and cranberries, with a citrus accent on the crisp finish.
Cepas de Zorro '12    Spain   $10
100% Monastrell from chalk and clay soils; a powerfully authentic wine with aromas of plum preserves, Partagás cigar ash, soy, and sage blossom; a fantastic match for Manchego cheese, Marcona Almonds, and olives.
Montfaucon Cotes du Rhone '13 France $13
50% Grenache co-fermented on skins with syrah, cinsault, carignan from 40 yr old vines; matured in concrete tanks. Good ripeness and lots of minerality along with fleshy plum, blackberry and licorice notes. A floral hint adds charm on the finish. (read more)
Cougar Crest Dedication 9 '12     Washington     $18
Merlot, Syrah, Cabernet Sauvignon and Petit Verdot. Velvety and round, with gently pulsing flavors of currant and plum, hinting at clove, pepper and roasted meat notes as the finish lingers enticingly.
Comments Off

on lummi island wine tasting march 11, '16
(note: some photos may enlarge when clicked)
Sunday Concert Series March 20!

From time to time over the years conversation reveals that a wine shop visitor is a musician, who happens to have instruments in the car, and who can be persuaded to play for whoever is present. Through this process we have learned that the shop has very nice acoustic qualities. Indeed, as many of you know, the acoustic qualities are so good that once there are more than a dozen people in the shop talking at once the noise level makes conversation difficult. And we have a standing offer to musicians: play a twenty-minute set, and your wine tasting is on us!
A year or two ago in this fashion we met singer-songwriter Robert Sarazin Blake, who not only played some of his songs for us; he also was persuaded to restring my old guitar, which I still haven't played in many years, even with new strings calling softly, "come on, no commitments, just hold me for a little while…!"
Robert has visited several times since then, and recently offered to do a little concert in the wine shop. He has just returned from several gigs in Europe, and will be performing at the wine shop on Sunday, March 20 from 5-7 pm. Suggested donation is $15 per person plus regular wine tasting fee. Since as you know space is very limited, reservations are required…call or email if you would like to attend.  While it may be premature to call this a "Series," we are excited about the idea and look forward to more concerts in the future.
Listen to some of Robert's songs here.
Friday Breads  (email us to get on the preorder mailing list! )
Flax seed & Currant Ciabatta – This rustic bread is made with bread flour and a mix of freshly milled whole wheat and whole rye. Part of the flour is fermented overnight in a poolish before making the dough the next day. Then a healthy amount of flax seeds and currants are added which make for some great flavor. This type of bread is known as high hydration as there is a lot of water in it which makes for a very slack dough that cannot really be shaped, so it is simply cut into pieces. Each piece is about the same size – $5/piece.
Poolish Ale Bread- Ferments a portion of the flour overnight using ale in the pre-ferment before mixing with bread flour and freshly milled whole wheat. It makes a great all around bread – $5/loaf.
And, for a bit of sweetness…
Bear Claws!  These delightful pastries made their debut in January to rave reviews. They are made with a modified danish pastry dough that is full of butter, eggs, and cream, then rolled out and filled with almond paste and topped with a delicious honey glaze- because what else would bears want on their claws! 2/$5.
Showdown at the Neoliberal Corral

The first thing you need to know about "neo-liberal" is that it is the philosophy of Adam Smith, Ronald Reagan, and most politicians, both Democrats and Republicans. It is the supposed Rationale behind the idea that laissez-faire economic policy will, like an Invisible Hand, optimally guide the allocation of resources and the distribution of benefits and costs. "Optimally" here means, technically speaking, "better than any alternative allocation of resources which has been distorted by interfering public policy."
Sounds impressive, huh? As it turns out, this idea has been the subject of two centuries of economic and philosophical discussion. The upshot of that discussion is that, yes, under a very restrictive set of assumptions about perfect information, perfect markets, perfect initial conditions, and so on, a price system acts as a signalling device about allocation of resources to their highest valued goods and services, and as a rationing device to put those goods and services in the hands of those who most value them.
Unfortunately, there is a Very Long List of reasons (28 at last count) why real markets aren't anything like theoretical markets, why real people aren't anything like theoretical consumers or producers, and why government, which makes all the rules, is at root a set of political institutions that is used by the Powerful to influence economic outcomes in their favor.
Fast forward to the current Presidential Campaign Season, and we see that All the Republican candidates espouse this Neoliberal philosophy, arguing endlessly over who is more like Ronald Reagan. But the Truth is that, although we didn't realize it at the time, Bill Clinton was also a Neoliberal, who led us down the path of Welfare Reform, Nafta, WTO, repeal of Glass-Steagall, and so on. The "W" administration doubled down on Neoliberalism with Tax Cuts for the Wealthy, and the Obama administration has doubled down on Neoliberalism with a long list of pro-Wall Street policies.
I think what is evoking this Rant at the moment is that the Great Field of Not-so-Presidential Candidates are (almost) All drinking the Kool-Aid of Neoliberalism, despite the fact that it is destroying the American Middle Class, American Democracy, the European Union, the Middle East, the Global Climate, and possibly even All Life on Earth..!?
This week's wine tasting

Treana White '13    Washington     $16
Assertive aromas of poached pear, peach, honey, chamomile and vanilla. Fleshy and broad with deep orchard and pit fruit flavors braced by zesty acidity and a gingery nuance.
Alta Vins Tinto Joven '13   Spain  $11
60% Garnacha, 30% Syrah, 10% Carinena; Brilliant garnet color; bright and fresh with notes of red currant, balsamic, and rose water.
Bocelli Sangiovese Italy $14
Bright,, lush, and appealing; deliciously ripe and smoky, with notes of marasca cherry, granite, and rhubarb compote. Finish is long and dry, with admirable acidity that makes the palate taut and pleasing
Les Pious Cotes de Rhone Grenache '11    France    $14
Smooth and rich, with notes of plum and caraway; grown biodynamically and aged in cement tanks…nice!
Lost River Massif '12    Washington    $27
80% Malbec, 20% Cab Sauv; a big, dark red wine with dense but supple tannins, a deep mid-palate of blackberry flavors, and a long, satisfying finish.
Comments Off

on lummi island wine tasting march 4, '16
https://www.weekendbakery.com/posts/more-artisan-bread-baking-tips-poolish-biga/(note: some photos will enlarge when clicked)
Friday Breads (email us to get on the preorder mailing list! )
Cinnamon Raisin – This rustic loaf is made with bread flour and 25% freshly milled whole wheat and rolled oats, cinnamon, and honey for sweetness. Lots of raisins are added which really takes this loaf up a notch. Makes fabulous toast and maybe even better french toast – $5/loaf.
Buckwheat Walnut & Honey – Takes a portion of the buckwheat and bread flours and ferments them overnight in a "poolish." The next day the rest of the flours are added along with toasted walnuts and some honey to balance the earthiness of the buckwheat. This is a great artisan bread – $5/loaf.
And on the sweet side…

Brioche Tart au Sucre – A delicious rich, buttery, and egg filled brioche dough is rolled into a round tart base, topped with more eggs, cream, butter and Demerara sugar. These are soooooo good. Get your orders in early as they go fast and I can only make a limited number 2/$5.
Anciano

As many of you know, we are not fans of Market Hype, so we don't know yet what to make of these wines. The outfit is called "Anciano," located in Spain's La Mancha wine region (it gets Very Hot), and it has adopted an interesting schtick of producing a number of different tempranillo wines based on their ageing pattern. There is a 3-yr., a 5-yr, two 7-yr, and a 10-yr. The longer it is aged, the higher the price. In general, more age brings more character, and the taster is presented with a very straightforward economic problem, trading off the increases in price against the increases in the perception of quality.In our case, we opted for the 5-yr "Riserva," because the increase in quality over the 3-yr was well worth the improvement. Our impression was that for the other wines in the series the price increased a bit faster than the quality. And since we know that all of you make similar tradeoffs, we decided to stock this one and put it before you for your impressions.
You heard it here First, Folks

The World has watched in Hypnotic Horror over the last several months as the Fall Release of Donald Trump 2.0 has continually upstaged the latest releases from the other Campaign Machines. At this point it is impossible to say if that is because he has such Great Appeal, or if the Others have So Little. Either way, none of the contenders left standing as we go to press (Trump, Cruz, Rubio, and Kasich) is acceptable to both the Far, Far, Far, Far Right and the Far. Far, Far Right that now dominate the Republican Party. At present a dank and steamy Fog is starting to rise from the Oxygen-starved Fen that gave rise to these Creatures of Darkness, and it appears that none of them can actually pass for Human amid the General Electorate.
Therefore, for some many months now, we have been predicting that the Dark Lords behind the scenes are conspiring and casting Spells over boiling cauldrons to rid their Party of this smarmy army of egomaniacal Poseurs, and to replace them with One of Their Own through Nefarious Means. There is already precedent for their compromise candidate, so no one should be surprised when it happens. As the sage has said, "To judge the direction of the wind, it is enough to see a single blade of grass…"
This week's wine tasting

Anne Amie Amrita White '14    Oregon    $14
Palate-tickling blend of pinot blanc, viognier, and riesling; aromas of quince, Rainier cherry, and lemon; palate of strawberry, raspberry, and nectarine; good match for Asian spices.
Anciano  5-Yr Tempranillo Riserva '08   Spain    $11
Aromas of damp earth, mocha, tobacco, and black cherry. On the palate it is sweetly fruited, easy-going, and nicely balanced leading to a seamless, fruity finish.
Portteus Bistro Red '13    Washington    $10
54% Merlot and 46% Cabernet Franc. A food friendly wine with delicate yet elegant mouthfeel. Notes of blackberry, pomegranate, cocoa, honey and licorice, with a creamy finish.
Podere Ciona Montegrossoli '13    Italy $14
Merlot from a hilltop vineyard in Chianti Classico, showing bright red fruit, subtle smoky notes, and a full-bodied, lush, feminine style.
Vina Pedrosa Ribera Del Duero Crianza '10 Spain  $31
Deep ruby. Spicy, focused dark berry, cherry, licorice and pipe tobacco aromas and  sappy, penetrating blackberry and bitter cherry flavors, youthful tannins and lingering finish.