Read more.(note: some photos may enlarge when clicked)
Friday Breads  (contact us to get on the pre-order list!)

Sonnenblumentbrot – aka Sunflower Seed Bread – Made with with regular bread flour with coarsely milled rye added for texture and flavor, a little bit of malt strip for sweetness and then loaded with toasted sunflower seeds. A great all around bread – $5/loaf.
Breton Bread – Reflects the Brittany region in France by incorporating both buckwheat and fresh milled rye into the bread. The salt is the mineralized gray salt from the region. A good hearty bread packed with flavor – $5/loaf.
And, for a bit of pastry:
Pain aux Raisin – Made with the same laminated dough as the croissants last week; rolled out, spread with pastry cream, sprinkled with golden raisins and dried cranberries soaked in rum, rolled up, sliced, and baked. My oh my these are good!  2/$5.
Cloudlift New Releases
On Tuesday this past week I drove to Seattle for a tasting of some of the Kermit Lynch French import portfolio, wines always worth exploring. I also took occasion to drop in on winemaker and Friend of the Wine Shop Tom Stangeland, whose Cloudlift wines we have been featuring over the last few years. As usual we had a great chat while tasting some wine and nibbling some cheese and charcuterie (and, OMD, that's just from dropping in unexpectedly!). Fortunately for all of you, I  brought home a couple of new releases (2015 Rosé and 2014 Chardonnay) as well as another case of the delightful 2012  "Ascent" Cab Franc which was such a big hit with all of you last summer, (and which we will be pouring again this weekend!)
Tom also explained that this will be only the second vintage of his rosé, and went on to tell quite a convoluted tale of how last year's fruit came to be far higher in residual sugar and lower in acidity than he would have liked. (Side note: this fact was not lost on our own dear Wine Professional Judy A, who picked up these nuances immediately.)  It is good news that arvest conditions last year suggest that this new Rosé will be dryer and crisper than last year. As Tom explained in our rambling conversation, it takes two or three swings at making wine from any particular varietal and vineyard before a winemaker can start to "dial it in." However it works, I really like these wines and invite all of you to come on by this weekend and check out the new Rosé and revisit the old Ascent!
Blowing the Whistle on "Austerity"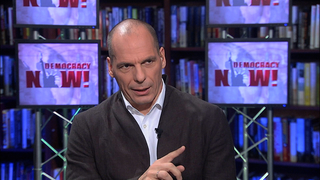 Every once in a while there is a Voice telling us something that is Obvious, in Plain Sight, just like the Mythical New Clothes of the Emperor. Actually, there are often such voices, but for some reason we don't believe them. Why is that?
This question evokes the offbeat, delightful musical animation from decades ago called "The Point," with music written by gifted poet-songwriter Harry Nillson. In one scene our Childlike Innocence Archetype Oblio is talking to an Ancient cliff-face aka "Mr. Rock," who tells Oblio "you see what ya wanna see…," which Oblio, being the Archetype of Innocence that he is, totally does not grok.
Mr. Rock elaborates, something like: "Okay, so let's go at this a different way…you ever been to France?" To which Oblio says in a small voice, "No." "Okay," says Mr. Rock, so, you ever been to New Delhi?" To which Oblio says, "Um, no."
"See?," says Mr. Rock, "That's exactly my point: You go where you wanna go, you see what you wanna see!"
This interview today on  'Democracy NOW! with former Greek Finance Minister Yanis Varoufakis, provides the same kind of Revelation about Global Capitalism. Some People are calling him the Most Interesting Man in the World.   (Which, admittedly, would mean a lot more if the Title had not been pre-empted by, you know, a TV Beer Ad…) All you need to know is that this man has a Clear View of how the Big Choo-Choo of Modern Capitalism has rocketed Off the Tracks, dragging Boxcar after Boxcar off the Rails and into A Surreal Abyss in which even the Most Destitute must toil for an Eternity to pay their assigned share of of debt for assets that Never Actually Existed.  Read more
Boat Kit Confusion
Last week I mentioned that the "frame kit" for my boat project had arrived. And I included a photo of a similar boat under construction. Well under construction! So it is not unreasonable that a few people thought my project was actually at the advanced stage shown in that photo. Mais non, mes amis, I am sorry to say, it is not so. In fact, what I have at the moment is a wooden crate with a bunch of pre-cut pieces which will form the skeleton of the boat. (See this YouTube video). All I have managed to do so far is open the crate, remove and inventory the pieces, and put the pieces back in. I still need to buy the special plywood which will form the bottom and side strakes.
There is also the matter of clearing out ten years of junk and clutter from my old pottery studio to make room for the boat project. Progress is being made, but slowly. And the first actual building project will be to build the platform (jig– see video) the boat will rest on while being built. Stay tuned. And best get comfortable and be patient. This could definitely take a while!
This week's wine tasting
Chateau Lamothe Bordeaux Blanc  '12   France     $14
Bright and engaging, with fresh grapefruit and Meyer lemon pulp notes backed by a flash of straw on the open-knit finish. Sémillon, Sauvignon Blanc and Muscadelle.
Cloudlift "Lucy" Rosé '15  Washington   $14    
100% Cabernet Franc; nose of fresh ripe strawberries with a touch of citrus that continues on through a long, crisp finish.
Domaine La Croix Belle Caringole '12  France   $10
Syrah, Carignan and Merlot blend from Languedoc's Cotes de Thongue region; fresh and supple with flavours of cherry, and black olive, and herbs.
Palama Negroamaro '12 Italy $10
Elegantly expansive, rich and robust, with silky mouthfeel, layered aromas of steeped spices, and palate of blackberry jam with accents of cinnamon, leather, tobacco and smoke.
Cloudlift Ascent '12    Washington  $27
80% cab franc, 18% merlot, 2% petit verdot; aromas of black cherry, dark strawberry, sweet herbs and notes of minerality; light and silky mouthfeel with flavors of black cherry, cocoa powder and crushed herbs  with bright acidity and hints of toasted almond on the finish. read more

Comments Off

on lummi island wine tasting april 22 '16
(note: some photos may enlarge when clicked)
Friday Breads  (contact us to get on the pre-order list!)

Kamut Levain – Mostly  made with Kamut, (aka Khorasan wheat), an ancient grain with a beautiful golden color and a slightly nutty taste. The sourdough culture is fed with fresh milled kamut and the final dough incorporates bread flour and more fresh milled kamut. Great toast! – $5/loaf
Barley & Rye w/ Pumpkin Seeds– Natural starter fed with wheat flour. The final dough includes bread and barley flour and freshly milled rye and whole wheat. A little buttermilk and honey is added to balance the earthiness of the whole grains and then loaded  with toasted pumpkins. – $5/loaf.
And, ever popular….
Croissants!!  Delicious buttery, flaky croissants, I've heard some say they didn't have croissants this delicious in Paris! and no, that's not Paris, Texas. (sorry, already sold out!!!)  – 2/$5.
http://sailhavasu.com/images/sherpa-in-build.jpg
Reuilly
Reuily sits on Kimmeridgian limestone, a geological chain running along the Loire Valley, highly valued for its Jurassic storehouse of marine and shell fossils dating back 150 million years. These minerals are without equal for producing some of the most beautiful white wines in France.
 Reuilly comprises only about 500 acres of vineyards west of Bourges in the Loire Valley, where the primary grapes are sancerre and pinot noir. This quote from Kermit Lynch talks about the influence of these soils: "If you want to experience minerality, notice the first impression on the palate, which is of fresh, cushiony, Sancerre-like Sauvignon Blanc.  Then, immediately, there is a stony firmness from within the wine. Les Fossiles is from a specific vineyard soil full of chalk, fossils and sea shells, making the fruit lively, with white flower perfumes, citrus and mineral finesse and precision." 
We are feeling the force of Spring in the air these days, which are hot in the afternoon despite the cool of the evening and the night. This is the perfect time to enjoy a really nice sauvignon blanc, and our first wine this weekend fits the bill perfectly.
La Baronne 'Les Lanes'
The Lignères family's ties to the wine world date back to the sixteenth century, but its modern incarnation began in 1957 when André and Suzette Lignères bought la Baronne Estate, along the border between the wine regions of Corbieres and Minervois, roughly following the main highway between Narbonne and Carcasonne in the western Languedoc.
Many of the wines have the grape Carignan in their blend, much of it from vines planted in 1890 that produce a marvelous, ruby red, meaty 100% Carignan wine that would make a believer out of the most Carignan-skeptic wine drinker. This week we are offering you a new blend from La Baronne, Les Lanes, a blend of 60% grenache and 40% carignan..
Read more about the estate on Tom Fiorina's excellent blog article (we met Tom on the same trip and keep a link to his blog on our site- check it out!)
Boat Kit

This week my new boat kit arrived in a big plywood box. It is called a "Sherpa," and was designed by John Welsford of New Zealand. Most of the complicated pieces are included, while the bottom and sides we must cut from additional sheets of high-end marine plywood.
Our new little sailboat "Dreamtime" got pretty badly bashed up in the freak windstorm that swept in late last August. We are happy to say she is nearly repaired and almost ready to go back into the water. When that happens, she will need a smart little tender to ferry people and their stuff back and forth from boat to shore. Never ones to get  overly-optimistic, we hope to get this tender built somewhere between this July and July three years from now!
Dreamtime" came with a practical little inflatable dinghy from West Marine that will suffice until the new one is built. Stay tuned, mates!
This week's wine tasting
Reuilly "Les Fossiles" Sauvignon Blanc  '13    France    $18
Sage, black currant, gooseberry, and lime dominate both the nose and palate, where a suffusion of salt and chalk adds to a palpable sense of extract and invigoration…bring on the shellfish!
La Croix Belle Caringole Rosé '14 France $11
Syrah-Grenache blend; intense nose of rose petals and pear-drop candies; palate of alpine strawberries, raspberries, and cranberries, with a citrus accent on the crisp finish.
Septima Malbec '13     Argentina   $9
Musky, ripe aromas of currants, leather, chocolate and espresso. Supple and generous flavors of  sweet currant and tobacco flavors with a note of pepper, soft tannins and good length.
Liberty School Cabernet Sauvignon  '12   California     $14
Exudes aromas of plum, black currants, blackberry, smoke, and earth. Soft tannins and bright acidity add balance and substance; concentrated flavors of raspberries and black cherries dominate the entry, with refined notes of earth and pepper and lingering hints of cherry on the long and satisfying finish.
La Baronne Costa Les Lanes '12 France $14
Organically grown blend of Carignan, Mourvedre and Syrah from Corbieres; juicy and complex, with luscious, mouth-filling flavors of dark berries and exotic spice.
Comments Off

on lummi island wine tasting april 15, '16
(note: some photos may enlarge when clicked)
Friday Breads  (contact us to get on the pre-order list!)

Rye Levain – Wheat flour starter fed with equal portions of wheat and fresh milled rye before making the dough. The final dough incorporates bread flour as well as fresh milled whole wheat and rye flours. Cracked rye and toasted sunflower seeds are added to make a nice crusty loaf with great flavor. A great artisan loaf that pairs well with meats and cheese – $5/loaf.
Walnut Raisin Levain – Also made with a wheat starter but fed with bread flour and freshly milled whole wheat, then made up with bread flour, freshly milled whole wheat, and just a touch of some freshly milled rye flour and loaded up with raisins and toasted walnuts. Makes great toast!- $5/loaf.
And, ever popular….
Bagels are back!!  Yes! delicious bagels that also have a long, slow, cool fermentation overnight in the fridge before being boiled, topped with seeds and baked. Each bag contains a mix of poppy seeds, sesame seeds, mixed seeds and plain -bakers choice only – sorry I can't take orders for specific toppings. – 4/$5.
Poggio Al Tufo Rompicollo
Last week we mentioned our recent visit to the charming little town of Silverton, Oregon. Walking around the old downtown area is like stepping back into the fifties or sixties. Many of the shops and restaurants retain much of their original decor and architectural style, and anyone around retirement age who grew up in a small town will find much that feels familiar and therefore comforting.
So it was with Silver Grille, a welcoming restaurant with lots of nooks and crannies, old-fashioned high ceilings, delicious food, and a great wine list. We were there with neighbors and wine shop regulars Mike and Diane, who were returning from a road trip to California. On a whim Mike ordered a bottle of one of the "glass pour" wines–  the Tommasi Poggio Al Tufo Rompicollo, a blend of sangiovese and cabernet sauvignon from Tuscany, and we all loved it. When we got home I tracked down the distributor (turns out to be Lummi's own Judy A), and hopefully it will arrive by opening time. I ordered two cases, cuz I think this stuff is gonna be a big hit. Just sayin'…
Curiously, Parker's Wine Advocate, notorious for giving astronomical ratings to some pretty ordinary wines, gave it a modest 88 points, while Vinous, which took over wine critic Stephen Tanzer's more restrained reviews, gave it an astonishing 93 points. Pretty wide spread there, especially considering the sources. Like, it would make more sense if the ratings were vice versa. All you need to know is that it's way better than 88 (think "solid B"), but maybe not a 93 (think "solid A").
Hay Rakes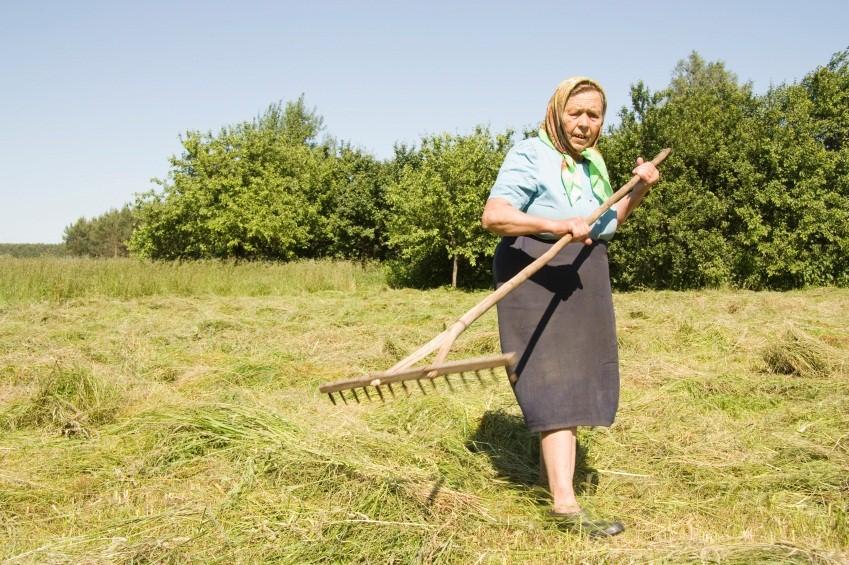 There's an old Maine story about two farmers (that's pronounced "fahmahs") talking. One of them has just heard a speech about Socialism and was very inspired. Their conversation went something like this:
Jed: Okay, Enoch, so yoah tellin me that if you had two fahms, you'd give me one o' them?
Enoch: Ayuh, if I had two fahms, Jed, I'd give you one o' them.
Jed: Hmm. And if you had two hosses, Enoch, would you give me one o' them?
Enoch: "Yessuh, Jed, if I had two hosses, I'd give you one o' them.
Jed: Hmmmm. Very interestin'…well, then, if you had two hay rakes, Enoch, would you give me one o' them?
There was a long pause before:
Enoch: DAMN you, Jed, you KNOW I got two hay rakes!
I first heard that story nearly 60 years ago, and in all these years I never had Any Idea what a "hay rake" was. So finally I looked it up. Turns out they have quite a history…Read more.
Rosé Season Approaches!
We are starting to get more sunshine. El Niño is about spent, and the Big Weather People are saying there's a strong possibility that it will slide into a pretty big La Niña, which probably means "Drier Than You Are Used To" here in the West. Whatever those niños and niñas are up to, it is still inevitably and gloriously Springtime, and that means it's time for us to start building up our Rosé Shrine. Next month at this time we should have eight to ten rosés waiting for you as you come up the stairs, and each week from now through the summer we will be changing our typical tasting list from one white and four reds to one white, one rosé, and three reds.

At the moment we are just building up our supply. This weekend we will feature Renegade Rosé. Many of you have enjoyed the Renegade Red from the same winery (Sleight of Hand) in Walla Walla, under the hand of playful winemaker Trey Busch. Though this rosé is new to us, it has received rave reviews from regional critics for several years. Come by and check it out!

This week's wine tasting
Kermit Lynch Vaucluse Blanc  '14    France     $12
Think crème brûlée and honeysuckle; this viognier-chardonnay blend is round-bodied, yet with tart, stony crispness and knockout aromas of pear, sun-baked apples, and spicy hints of anise.
Renegade Rosé '14 Washington $11
50% Syrah, 21% Cinsault, 18% Grenache, 6% Counoise, and 5% Mouvedre. Wonderful aromas of fresh pomegranates and citrus, some sweet red berries, and even rhubarb.
Verso Nero d'Avola Terre Siciliane IGT  '14   Sicily    $12
Unctuous style with "the structure of Trapani, the aromatics of Siracusa, and ripeness of Palermo." Plus: 10% of the grapes are raisined, yielding rich notes of cranberry, black fruits, and sage.
Tommasi Poggio Al Tufo Rompicollo '12      Italy  93pts   $18
Opulent on the nose and in the mouth, with a raisiny nuance to the ripe, soft red cherry, sweet spice and herb aromas and flavors. Velvety, opulent, well balanced and smooth, with long, with lush, smooth tannins. Terrific buy!

Terra d'Oro Zinfandel '11 California $14
Vibrant aromas of clove and big, generous fruit lead to concentrated flavors of juicy plums and blackberries,all with a good dose of toasted oak.
Comments Off

on lummi island wine tasting april 8 '16
http://www.pahaque.com/(note: some photos may enlarge when clicked)
Friday Breads  (contact us to get on the pre-order list!)

Multigrain w/ PFD – Made with a portion of dough pre-fermented overnight, then mixed with fresh milled whole wheat and rye flours plus flax, sunflower and sesame seeds; goes well with meats and cheese – $5/loaf.
Rosemary Olive Oil – also made with a portion of the flour pre-fermented, then mixed with some whole wheat flour, with olive oil added to make the crumb tender and rosemary for great flavor.  – $5/loaf.

And, for a bit of sweet…with a catch!
Berry Kuchen, Banana Walnut Muffins, Danish Braid with sweet cheese filling and Dried Fruit Spice Buns BUT only available if you come to the island clean up and give our island a bit of spring cleaning spruce up and help pick up from the winter winds. Clean-up sign in starts at 9:45, come early and get a treat and have a cup of coffee.

Silver Falls
We just got home this evening from a brief trailer trip to Oregon's Silver Falls State Park, a few miles south of the charming town of Silverton. Both are located about 25 miles east of Salem in the foothills of the Cascades. This is an area of sometimes steeply rolling landscapes, evergreen and deciduous forests, open farmland (Christmas tree farms abound), and an all-around peaceful and nourishing feeling. Rumor has it that a few modern pioneers are experimenting with developing vineyards in the area. Hmm. If we were twenty years younger, it would be mighty alluring to find a few acres and make some wine there!
Silver Falls is justifiably billed as the "Crown Jewel" of Oregon State Parks. With miles of moderate hiking trails, rocky forested canyons, ten breathtaking waterfalls (some nearly 200 feet tall), several campgrounds, a conference center…it is all in all a very alluring area. Click website for more info…
The Sun did break through there as here, leading to temperatures in the mid-70's, almost Unbearably Hot to our perpetually-perfect-wine-temperature Lummi Island. The unexpected Warmth invited a comforting sense of Nourishment and Lack of Concern that is the Hallmark of Well-being…a rare and Wonderful Gift!  Ahhhhh!
The Visor

As we have reported in these pages, three years ago we bought our little "T@da" trailer, a retro update of the "breadbox" trailers of a bygone era, and have been enjoying occasional road trips ever since. And while the "curvy breadbox" look has a warm and cozy ambience, it also has a drawback or two. In particular, the rounded ends render Impractical the roll-out awning featured on the much more Ubiquitous "White Boxes with Bold Swirly Graphics" trailers that dominate today's RV market and campgrounds both public and private. Given that there is actually a Grain of Truth to the notion that so-called Free Enterprise can under certain circumstances allocate resources efficiently (a complicated economic concept reduced to meaningless gibberish by a generation of Republican "Jaba-the-Hut" Wanna-Be's), it is reassuring that a little company has found an Opportunity in these little trailers.
Although the shape of the trailer precludes the installation of a standard roll-out awning, for unknown reasons its design Does include an odd little Track where the outside wall meets the rounded roof. Seeing an Opportunity, some folks at "Pahaque" came up with "the Visor." On one edge is a ropy track that slides into the aforesaid Track, and then, supported by a couple of guy lines, it keeps both Sun and Rain at Bay. We have sent it back twice for adjustment (long story). The latest correction arrived recently and performed admirably the last few days. And, of course, it Does look like a Ball Cap Visor, doesn't it? The difficulty is in getting the metal rod that shapes the visor curve to be just the right tension. Too much (we have been there!) and it curves way too sharply upward; too little (we have been there, too!) and it just flops down with the first breeze or rain shower.
The current version worked pretty well the last few days, and will be even better when a couple of newly designed reinforcement poles arrive. Folks…we are a Species of Tinkerers. No more, no Less. Just sayin'…!
This week's wine tasting

Domaine Girard Chardonnay '14   France $13
Medium- bodied with fleshy notes of fresh-picked apples and pears; no oak, but spends time on the lees to give it richness; clay soils at a higher elevation impart a delightful freshness.
Coopers Creek Marlborough Pinot Noir '10   NZ    $17
Mid-red, going slightly brick on the edge. Dark cherry and strawberry on the nose, but with definite savoury, earthy, forest floor complexities showing. Medium bodied, with tannins still very much there, but beautifully velvety.
Lagone Aia Vecchio '12  Italy    $14
"Super-Tuscan"blend of Merlot, Cab Sauv, and Cab Franc. Rich and expressive, with aromas of cherry, vanilla, raw beef, and herbs; structured palate of plum, wild berries, and hints of spice, with a long finish that begs for food.
Crios de Susana Balbo Malbec '13    Argentina    89pts    $14
Aromatic and fresh, with notes of violets, ripe plums and a touch of brown sugar, quite showy, with the profile of a cool vintage, the sweet tannins of the Malbec, some sweet spicy flavors, and good length.
Lost River Nebbiolo '12 Washington $22
Lighter than its famous Italian counterparts barolo and barbaresco, yet showing classic nebbiolo notes of violets and tar on a smooth frame of cherry and strawberry…absolutely delightful!