click on photos for larger images
Friday Breads
Note: Our baker is away for three weeks in the northern Baltics in search of new breads and pastries. So…next Bread Friday won't be until (gulp!) October 11th! 
Don't worry, though, the shop will be open on Friday and Saturday as usual, so come by and celebrate the last quiet weekend of this year's ferry Drydock!
( note: Breads must be pre-ordered by Wednesday for pickup here at the wine shop at our Friday wine tasting, 4-6pm. Planning a visit to the Island? Email us to get on the mailing list!)
Talk Like a Pirate Day

Arrrrr, lads 'n' lassies, we be a wee bit late in gettin' the word out to ye this year, 'n' a shame it is, too, as this note in a bottle'll  be washin' up on yer shore too late fer ye to celebrate Talk Like a Pirate Day, which be Today as We put Quill to paper for this very missive. Arrrr!
The idea started in 1995 with a couple of buddies kidding around. Since then, with the help of humorist Dave Barry, it has evolved into an international Phenomenon, at least among people who like to throw around a bunch of old movie Pirate Jargon, like Avast there matey! or I'll cut yer gizzard out! or when in doubt, the All Purpose exclamation, usually said with a bit of a sneer Arrrrr! (click on image for further instruction!)
Another Autumnal Equinox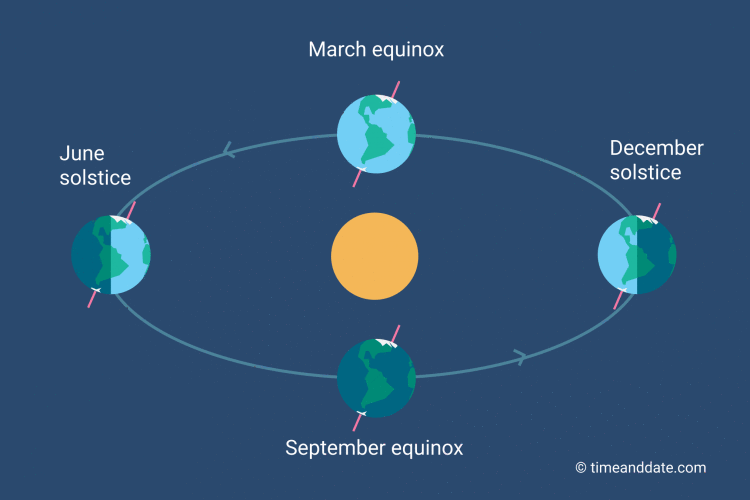 The Autumn Equinox falls each year within about a three-day period between September 22 and 24. The term "equinox" connotes a day with an equal number of hours of day and night, which happens twice each year due to the tilting of the earth's axis some 23.4° from the plane of the Earth's orbit around the Sun, the Ecliptic.
Though we think of the Equinox as a whole day, it actually occurs at a particular moment: the exact time when the Sun is directly above the Equator. That is, it occurs when an observer on the Equator can look straight up (90° ) at the Sun. Imagine a line of people standing all along the Equator. As the Earth approaches the moment of Equinox, each person in turn would see it getting closer and closer to 90° overhead until for some particular person it will be exactly Overhead, after which the angle for each subsequent person will keep decreasing until the next Solstice. This year the Equinox occurs here shortly after midnight, which means that the person right under it at the exact time of the Equinox would be about 100 miles east of the Seychelles, along the Equator in the Indian Ocean.
By the way, it is believed that the Earth's axis was originally much more closely aligned with the plane of the ecliptic. But it was knocked off its axis billions of years ago by a cataclysmic collision with another object exploded a huge piece of the Earth into orbit to form the Moon! Without that collision, without the tipping of the axis to cause seasons, and without the moon to make tides, maybe Life would never have evolved here. No matter the viewing angle, our very existence seems Unlikely. Yet here we are for a few brief moments…!
Mar a Lago Update: Hope and Despair

On the positive side, the past couple of weeks have brought to our collective attention 16 year old Greta Thunberg of Sweden, an unlikely heroine, yet a persuasive spokesperson for Global Action to stop Climate Change. A serious, self-proclaimed autistic on a global mission, she is happy that people are listening to her message. But she has also said, "It's sometimes annoying when people say, 'Oh you children, you young people are the hope. You will save the world…'  I think it would be helpful if they would help us just a little bit."
She recently visited the US, traveling here by solar powered sailboat (I am not making this up!) and having TV face time with newscasters, pundits, talk show hosts, Congress, and former President Obama.
On the less positive side, we recently read a disturbing editorial by well-known conservative columnist David Brooks that has taken our breath away with its pull-no-punches attack on Democratic Progressives in general and on Elizabeth Warren in particular. On the one hand his fictional narrative has her winning the nomination and election in 2020 and Democrats gaining control of both Houses of Congress, with subsequent broad decline in Republican support. But Brooks can't seem to stop himself from imagining that a Warren White House would be staffed with, in his words "incompetent idealogues" doomed to fail because, "Fired by their sense of moral superiority, they were good at condemnation, not coalition-building." 
I confess I have always found Brooks' opinions hard to grasp. On the one hand he seems to have a balanced sensibility that has been sorely strained by all things Tweetster. On the other hand, he Is a card-carrying Conservative, but of an uncertain caste. Possibly, as above, he is "Fired by a sense of moral superiority…good at condemnation, not coalition-building." But I am at a loss as to why he thinks Elizabeth Warren is an "incompetent idealogue" because she espouses values we old folks grew up with in Eisenhower's fifties.
Back to the positive side, lots of young people are postponing having children because of their uncertainty about the world those children will live in, and even today as you read this youth movements around the world are demonstrating Global Unity against Climate Change. It feels like the Tide may be starting to Turn…
Washington Post Tweetster Lie Count to date: 12,000 as of 6/10/19
This weekend's wine tasting
Oregon Solidarity Chardonnay '18     Oregon     $18
Bursts with fresh apple, pear and peach aromas. Barrel fermentation has smoothed any rough edges and polished the flavors to a bright sheen.
Chateau de Caraguilhes  Rosé '18     France     $14
Fresh pink, clear and bright; intense and appealing aromas of gooseberry and cherry with clean mineral notes; round and well-balanced, rounded and elegant, a great pleasure to drink.
Montes Cabernet Sauvignon '15   Chile   $11
Earthy aromas that include rubber and gamy berry fruits lead to a wide palate. Warm, candied plum and cassis flavors are chocolaty and finish with a swipe of oak and tobacco.
Capcanes Mas Donis Old Vines '15       Spain       $12
Velvety mouthfeel and texture; wild red and black berry flavors, with cherry, spices and herbs; medium to full-bodied with soft and velvet tannins and nicely refreshing finish.
Betz Besoleil '14    Washington   $45
Grenache-dominant Rhone blend; classic notes of cherries, herbes de Provence, red plums and pepper in a fine, elegant, medium to full-bodied style.
click on photos for larger images
Friday Breads
Note: This week will be the last Bread Friday until (gulp!) October 11th! Our baker will be away in the northern Baltics exploring bakeries and farms in search of new breads and pastries.
This week's breads:
Flax seed currant Ciabatta – Made with a poolish that ferments some of the flour and water overnight before being mixed with the final ingredients which includes a nice mix of bread flour and fresh milled whole wheat and rye flours. Loaded up with flax seeds and dried currants for a delicious bread. This bread is mixed with a lot of water that makes for a very slack dough so it can't be weighed out and shaped like other bread, it is just cut into pieces. A really flavorful artisan loaf – $5/piece
Black Pepper Walnut- made with a nice mix of bread flour, fresh milled whole wheat and rye. A fair amount of black pepper and toasted walnuts give this bread great flavor with just a bit of peppery bite to it. Would go well with all sorts of meats and cheese – $5/loaf
Kouign Aman- Made with the same traditional laminated french pastry used for croissants. Has both a little levain for the sourdough flavor as well as some pre-fermented dough to help build strength. When rolling out however, instead of using flour to prevent sticking, sugar is used. The dough is cut into squares and baked in cupcake tins where all that sugar and butter caramelizes and makes for delicious, crunchy, delightful pastry. 2/$5
( Breads must be pre-ordered by Wednesday for pickup here at the wine shop at our Friday wine tasting, 4-6pm. Planning a visit to the Island? Email us to get on the mailing list!)
Château de Caraguilhes 
Château de Caraguilhes is an organic winery in the Corbières wine region, where winemaking dates back some 2000 years when Greek traders introduced wine grapes to the region. The tradition continued for centuries in the Middle Ages under the stewardship of Cistercian monks at several abbeys in the region, including Abbaye de Fontfroide a few miles to the east. Caraguiles was one of their original estates.
In 1958, Algerian vintner and organic pioneer Lionel Faivre took over the vineyards. Over the next twenty years he became the first owner in the region to farm fully organically. In 2005, Pierre Gabison acquired the estate and continued to make the effort to produce uncompromising organic wines. The vineyard is plowed eight times annually, with manual weeding between vines. Located in the dry scrubland of northern Corbieres (reminiscent of eastern Washington), the vines are part of an arid ecosystem of grapevines where winds are a constant some 300 days a year.
Soil is largely of clay-limestone on rocky hillsides.  Grape varietals include grenache, syrah, and carignan. Carignan from this region tends to be from old vines that bring deep color and aromas and flavors of garrigue with its beguiling notes of the sage, thyme, and oregano that grow amid the vines. This wine makes a great pairing with roast pork with prunes, grilled Toulouse sausage, cold meats, roast beef, grilled lamb… or maybe even just on its own!
We're All Dinosaurs Now

We watched a NOVA piece the other night ( Day the Dinosaurs Died) about the asteroid that wiped out the dinosaurs and 70% of species in existence in one spectacular event some 66 million years ago. If the event had not happened, WE would probably not have happened. The episode is called Day the Dinosaurs Died, and it chronicles a recent study based on core samples from the point in Yucatan where the asteroid crashed into the Earth.
The first thing you need to imagine is this asteroid not as a little chunk of rock, but as a Mountain-sized chunk some eight miles in diameter. The size of, say, Mt. Rainier. And imagine it striking the Yucatan coast at about a 30-degree angle at a speed of about 40,000 miles an hour. Calculations suggest it would have struck with the intensity of 100 million nuclear warheads.
The second thing is to take a moment to think about the Unlikeliness (we hope) of such an event. The same asteroid could have struck only a few places on Earth with such catastrophic results. Yes, it would have been Bad, Very Bad anyplace, but Life could have continued for many species that did not make it.
The third thing to ponder is what one movie some years ago called the Unbearable Lightness of Being: the remarkable fact that without this One Unlikely Event many species including us would never have existed. Not you, not me, none of it.
Now of course the World faces an equally Terrifying Crisis with the Climate Disruption We ourselves have set into motion. There is Much to Ponder…and much to be done.
Mar a Lago Update: Down to Business

Sometime in the 80's I wrote a letter to the local newspaper editor about the Danger of Business Schools. As I recall, I observed that there was a new type of "school" that was becoming very popular. All the young people wanted to go to one. It was a place where uniforms were Required: a coat and tie. The tie in particular was Very Important.
First, it put a Noose around your neck to remind you Never to tell the Truth. Second, it covered your Heart, so you were free to ignore your True Feelings. And Third, it covered your Belly Button, so you could completely forget that you are an actual Human Being. The letter did get published, and I did get a little Flak for it. But these days I believe it more than ever. Over the past fifty years Business Schools have Preached the Mantra of Appropriation, i.e., the Profit in appropriating things that had always been free and making them Proprietary.
For example, twenty years ago or so, you could turn on your TV and pick up signals (I am not making this up!) for Free. You could watch News, Sports, any network programming at all just by turning on your TV and dialing the channel.  That all changed when TV went digital in the aughts, and the big media companies appropriated what had previously been your right to the Free Broadcast of publicly licensed television; now they own that right and we have to pay them for it. WTF?
Our household does pay for internet cable but not TV.  Because of that, until tonight we have never been able to watch any of the Presidential Candidates' Debates in the last few election cycles. Think about that: a "public debate" that excludes everyone who hasn't paid a commercial enterprise for the privilege. In today's world the Providers separate TV cable from Internet cable; the Cable Providers have appropriated your right to watch TV on public airways, and the Internet Providers have appropriated the right to go online at all. On the plus side, we did find a way to stream tonight's Debate online, which only seems, you know, Appropriate for Public Business.
Similarly, here it is Football Season again, and we find ourselves searching for ways to stream the Seahawks online without a Cable Subscription. Talk about knocking your head against a Corporate Wall! While there are various services available, they all have loopholes. You can pay the NFL $100 to be allowed to watch games but only after they are over; you can pay several other providers to be able to watch some of the games but not all; or you can pay the NFL the big bucks for Live streaming of all the games. Or, you know, when you are worn down, you can just give up and subscribe to the cable.
Yup, it all started with the Fookin Business Schools, 'n' it's been goin' Downhill ever since. Bloody Shame. Let's go taste some wine!
Washington Post Tweetster Lie Count to date: 12,000 as of 6/10/19
This weekend's wine tasting
Henry Natter Sancerre '17    France   $28
Mineral, slightly acidic, aromas of pineapple, lime and eucalyptus, a perfect match for the oyster bar; great depth of fruit and plenty of classic flinty character

Bieler Rosé '17      France     $17
Grenache-Syrah blend; soft and bright, with plenty of red-berry and currant flavors. Its fruitiness and balanced acidity make for an immediately attractive, easy wine.
Chateau de Caraguilhes Corbieres Rouge  '15     France     $14
45% Syrah, 30% Grenache, 25% Carignan;concentrated aromas of black fruits and tapenade, with undertones of mint and pepper;  silky on the palate with notes of pepper, blackberry and black olive; fresh and zesty, a lively, elegant wine.

Anciano 5-Yr Tempranillo Riserva '12     Spain       $11
Aromas of damp earth, mocha, tobacco, and black cherry. On the palate it is sweetly fruited, easy-going, and nicely balanced leading to a seamless, fruity finish.
Seghesio Zinfandel Angela's Garden '17    California     $19
Aromas of wild blueberry, briary raspberry patch and baking spice give way to a palate of juicy, ripe blackberry and black plum. Soft tannins, a rich mouthfeel and focused acidity lead to a long finish.
click on photos for larger images
Friday Breads
Note: There will be bread for the next 2 Fridays, the 6th and 13th, followed by a (gulp!) 3-week gap before bread Friday returns on October 11th! Our baker will be off to Finland & Latvia exploring bakeries and farms in search of new breads and pastries.
This week's breads:
Pear Buckwheat – The preferment in this bread is a poolish, made with bread flour, water and a bit of yeast and fermented overnight. Mixed the next day with bread flour and fresh milled buckwheat. Since buckwheat has no gluten using the preferment allows the dough to begin to develop before the final mix. The addition of toasted walnuts and dried pears soaked in white wine makes for a really flavorful bread – $5/loaf
French Country Bread – A levain bread made with mostly bread flour, fresh milled whole wheat and and a bit of toasted wheat germ. After building the levain with a sourdough culture and mixing the final dough it gets a long cool overnight ferment in the refrigerator. This really allows the flavor to develop in this bread. Not a refined city baguette, but a rustic loaf that you would find int he countryside. – $5/loaf
Traditional Croissants – Made with two preferments, a levain as well as prefermented dough – which is also known as old dough where a portion of the flour, water, salt and yeast is fermented overnight. The final dough is then made with more flour, butter, milk and sugar, laminated with more butter before being cut and shaped into traditional french croissants. – 2/$5
( breads must be pre-ordered by Wednesday for pickup here at the wine shop at our Friday wine tasting, 4-6pm. Planning a visit to the Island? Email us to get on the mailing list!)
Wine and Stars at Elqui Valley, Chile

We have all heard of the Atacama Desert of northern Chile, one of the driest, cloudless, and least inhabited places on Earth. Because of these conditions, it is home to about (I am Not Making This Up!) 70% of the World's celestial observation infrastucture. One of our wines this weekend comes from this extraordinary place.  Read more
The wine in question is the Mayu Pedro Ximenez, a simple name that deserves a fair amount of unpacking.
First, you may recognize the name "Pedro Ximenez" from Spanish dessert wines. Sometimes just called PX, it is an intensely sweet, dark, dessert sherry made by drying PX grapes to raisins before pressing them into a thick, black liquid. Typically, PX has too low an acidity to make palatable still wine, but this is obviously not the case with today's offering. Btw, we have never before seen PX offered as a still white, so this one is quite an adventure!
There is considerable lore as to the origins of this grape. It may have originated in either the Canary Islands or Madeira and found its way to Germany where eventually a Spanish soldier named Pedro Ximen or perhaps a Catholic Cardinal named Ximenès brought the grape to Spain. Other scientific research suggests it may have originated in Andalusia and is related to the Arabic table grape Gibi, and dates back to Moorish rule. In any case, the grape is very susceptible to botrytis, the "Noble Rot" responsible for France's premier dessert wine, sauternes, which partially explains its success in making dessert wines from sherry.
However, some believe it is yet another grape called Pedro Gimenez, which originated in Argentina, while others think it originated in Portugal (it is reminiscent of vinho verde...) You can take your own pick of origin stories, since there seems to be no authoritative standard.
Annual Drydock

Well, she's an Old Boat by any standard (60 years!), and needs lots of attention, so every September she goes to Seattle for Annual Maintenance. For most of the past 20 years that has meant leaving for Drydock on the Wednesday after Labor Day. And that meant a Disharmonic Convergence of ferry traffic among: a) people escaping the Island to avoid dealing with the Passenger Boat altogether; b) visitors leaving after a brief stay; c) islanders parking a car to the mainland for occasional trips to town, to mention a few.
And That Meant several intense days of long ferry lines to get off the island. Under this new schedule we have had several days to prepare. The Last Run of the car ferry from the Island departs at 9:20am on Saturday morning, 9/7; the First Run of the passenger ferry is scheduled for 4pm.
We had a call today from a group coming to the Island for the weekend and wondering whether reservations would be necessary for Friday night. As Our People know, there are no reservations necessary during our regular hours, we just Shoehorn 'em in as best we can. However, we did have a lengthy conversation about the Meaning of Drydock to Visitors. This included the shuttle bus schedule, the Impossibility of getting a car off the Island when the car ferry is not in service, and the possibility of driving all their gear to the Island on Friday and taking the car back to park on the mainland on Saturday.
We hope to have our cars placed, groceries bought, and supplies laid in before opening the shop on Friday!
Mar a Lago Update: Economic Uninhabitability

Over the past year our own Governor and recent Presidential candidate Jay Inslee played a significant role in raising national consciousness of the grave perils of Climate Change by making it the central theme of his brief candidacy. And while he was not able to get enough traction with the Public and within the Democratic Party to bring about a Candidates' Debate solely on the subject of Climate Change, he was a main reason that yesterday CNN held a national Town Hall, giving the ten remaining  candidates a half-hour each  to address the subject in a live forum.
Unlike the highly formatted Official Debates which rarely provide time for thoughtful discussion of he issues, these interviews and Q & A with the audience gave us a much clearer impression of each candidate's climate policy orientation. So we thank Governor Inslee and CNN for making it happen. The discussions occurred against the catastrophic damages just inflicted by Category 5 Hurricane Dorian in the Bahamas. All in all the CNN event was a Good Thing, emphasizing the stark differences between Democratic and Republican positions on the issue, with all of the candidates fielding tough questions from voters, and generally agreeing that Climate Change poses an Urgent Existential Threat to human survival. In the forty years since my own involvement in climate impact analysis, this is the Biggest Breakthrough in public awareness we have seen…forty years too late, but a Milestone nevertheless!
To review, the main effect of increasing concentrations of "Greenhouse Gases" in the atmosphere (CO2, methane, ozone, nitrous oxide, chloroflourocarbons, and water vapor) is to trap heat in the Earth's atmosphere. A hotter atmosphere causes higher temperatures, more evaporation, more rainfall, more runoff, and more flooding than historic norms. It also means that the atmosphere has more kinetic energy, leading to more powerful storms with higher winds. Diverse ecosystems everywhere are increasingly stressed as the changing hydrological cycle makes established habitats less viable for many species.
In addition, since groundwater supplies on shorelines and islands to various degrees "float" like lenses on top of denser saltwater boundaries at shorelines, many wells near shores (as in the Bahamas) are already irreversibly saline. The list of impacts goes on and on; the point of this little discussion is that the Costs of Climate Change are not something that will happen sometime in the Future; they are Here Now. In the last dozen Years of Measurable Global Warming we have witnessed increasingly powerful wildfires, floods, hurricanes, and tornados directly caused by climate change destroy entire crops, forests, and communities. Certain regions will become Economically Uninhabitable long before they are Physically Uninhabitable.
Washington Post Tweetster Lie Count to date: 12,000 as of 6/10/19
This weekend's wine tasting
Mayu Pedro Ximenez '18    Chile     $10
In the mouth, this dry Pedro Ximénez from Elqui on the edge of the Atacama desert feels plump and medium in intensity, with notes of kiwi and flowering herb lead to a crisp dry palate with a mouthwatering finish.

La Croix Belle Caringole Rosé '17 France     $12
Syrah-Grenache blend; intense nose of rose petals and garrigue; palate of cherries and raspberries with notes of dried rosemary and thyme and a citrus accent on the crisp finish.
Fenocchio Langhe Nebbiolo '17   Italy  $21
10 days on the skins, 6 months in stainless steel, and 6 months in oak before bottling. Nose of black cherries, dark fruits and gentle dark florals. Palate of ripe black fruit; Attractive and plush, with silky mouthfeel and fine tannins.
Alain Jaume Clos Sixte Lirac '15   France    $25
Grenache, Syrah, Mourvedre.  Aromas of  kirsch and wild blackberry; full on the palate, with notes of black currant and spice. Fleshy, elegant tannins with hints of licorice and vanilla on the finish.
Gutierrez-Colosia Sangre y Trabajadero Oloroso   Spain     $14
Nutty, rich aromas; light mahogany in color; almost sweet with creamy oak, roasted almonds, and spicy fruit liqueur notes; powerful, flavorful, and spirituous.
click on photos for larger images
Friday Breads
Barley, Whole Wheat, & Rye Levain – a levain bread where the sourdough culture is built over several days and allowed to ferment before the final dough is mixed. Made with bread flour and freshly milled whole wheat, barley and rye flours. A hearty whole grain bread that is a great all around bread – $5/loaf
Rye w/ Currants, Pumpkin Seeds & Cracked Coriander –  Made with a levain that is made with rye instead of wheat flour, the final dough is about half bread flour and half freshly milled rye flour, some molasses for sweetness and pumpkin seeds, currants and cracked coriander seed make for an interesting flavor profile. Because of the high amount of rye this bread is generally a more compact loaf and is great with meats and cheese – $5/loaf
Rum Raisin Brioche: A delicious brioche dough full of eggs, butter and sugar. Filled with golden raisins and chunks of almond paste AND topped with a chocolate glaze before baking. Ooh la la! – 2/$5.
(note: breads must be pre-ordered by Wednesday for pickup here at the wine shop at our Friday wine tasting, 4-6pm. Planning a visit to the Island? Email us to get on the mailing list!)
Yummy Goodies!

Over the last few months we have been remiss in letting our stock of delicious artisan Chocolate dwindle and run out. So we have Good News: we have just brought in a new order of delicious Theo chocolate bars from their factory at the old Red Hook brewery on the shore of the ship canal in Fremont. They include dark chocolate peanut butter cups, two different milk chocolate bars, and four new dark chocolate bars.
In addition, of course, we hope to replenish our stock of the Deeply Delicious Dick Taylor chocolate very soon!
Since our recent trial run carrying Lummi Island Wild's terrific sushi-grade albacore canned tuna was such a hit with so many of you, we have just brought in Two More Cases! If you have tasted it, you know it is Proof that all canned tuna is NOT created equal! And while the $7.50 price per can may seem high at first blush, it is truly Something Special!
Studio Tour Artist Kim Obbink
Returning this weekend as our Studio Tour artist is Kim Obbink, showing her latest series of finely detailed drawings and paintings of island botanical and marine life subjects. If you missed last year's show, you owe it to yourself to swing by and spend some time with these newest paintings.
Her work uses mostly watercolor and colored pencils to capture not only the visual details of each subject but also to project its feeling and energy. And as she pointed out while hanging the show, like Audobon's birds, their beauty is of their husks, the bodies they leave behind. Ah, we organic beings are so fleeting…!
Do not miss it!
Mar a Lago Update: Fools, Damn Fools, and Methane

Abe Lincoln famously observed: "You can fool All of the people Some of the time, and Some of the people All of the time, but you Can't fool All of the people All of the time." Well said, well said! These lines have always held for us a certain humorous and sensible wisdom. Until, that is, Fox News and the Religious Right banded together in the 80's to mount a non-stop 24/7 attack on all forms of Critical Thinking, a campaign that has only grown more virulent and flagrant over time.
Right Wing Media embraced a number of despicable and Un-American tactics including libelous accusations and personal attacks against Liberal politicians and thinkers, turning what had been the News Media into an Orwellian world of Newspeak,  constantly inciting anger and resentment among the Gullible. Each day for thirty-odd years the Fox news cycle has set a theme which left-leaning comedians like Jon Stewart and Stephan Colbert would often satire by showing host after host using exactly the same phrase on all news shows through the entire broadcast day: the Pharoahs of Phake News.
In Orwell's words, the language of Newspeak would over time "make all other modes of thought Impossible…" with the ultimate goal that "eventually Oldspeak would be forgotten and Heretical Thought would be Literally Unthinkable." In other words, All of the People could be Fooled All of the Time! For years now we have seen Newspeak dribble down the chin of Darth McConnell and the Empty Minions who stand with him in every Photo Op like a Silent Greek Chorus not granted the Gifts of Original Thought or Speech. It has now become Abundantly Clear that somewhere around 40% of Americans are Proud to stand among those who are Fooled All of the Time. It's a little like an old Sci Fi theme where the main character realizes at the end that Everyone but him is now an Alien…gulp!!
The Tweetster, it turns out, is the Current Product of all of this. Like Dubya before him, he was Chosen because, one might say of him, "not enough water to Float a Boat," i.e., not enough There There to present an obstacle to Corporate Goals. On the other hand, his latest attempts to strike down EPA regulations on methane reduction have run into snags. The critical string of facts here is that: a) methane creates 80x more global warming per molecule than CO2:  b) methane is largely a by-product of natural gas production; c) the Major Energy Companies are marketing natural gas as the "Clean Alternative" to oil and coal; d) the Majors Require that all leaks of methane be hunted down and eliminated; but e) smaller. regional oil and gas producers do not have the financials to clean up after themselves and want subsidies in the form of less regulation.
So curiously, in this case, long term environmental goals of the country and short term economic goals of the Majors are aligned, because natural gas is the logical transition fuel between the petroleum economy that is causing Global Warming and the renewable energy economy that we must develop as soon as possible. But at the same time, the smaller producers would prefer less regulation– i.e., they are not profitable enough to pay the environmental costs of their production and would prefer to pass those costs on to the public in the form of an increasingly uninhabitable planet.
Washington Post Tweetster Lie Count to date: 12,000 as of 6/10/19
This weekend's wine tasting
The first thing you should know is that longtime Friend of the Wine Shop, Importer and Distributor Tristan will be pouring selections from his portfolio on Saturday; see below. Below are our tasting wines for Friday. We will be open on Sunday this weekend from 1-5pm because of Studio Tour, and we shall see what we will be pouring then!
Domaine de l'Amauve La Daurèle, CdR Villages Séguret '17      France       $18
Grenache blanc, clairette, viognier, & ugni blanc; expressive nose of white fruits, mirabelle plum, and acacia honey; soft on the palate with lively citrus flavors…very Food Versatile!
Chat. Ste. Eulalie Rose '18 France $ 13
A delightful dry rose with flavors of fresh raspberries, strawberries, and crisp redcurrant fruit with a hint of spice: an excellent match for grilled Mediterranean vegetables and lamb.
MAN Vintners Pinotage '17 South Africa $11
Dark berries, plum and a smoke on the nose. Rustic yet silky and juicy, with wild cherry flavors, smooth tannins and well-controlled acidity. good intensity to the plum and mocha flavors.
Sant' Antonio Monti Garbi Ripasso '15    Italy    $18
A gorgeous, expressive, tasty Valpolicella; floral notes give lift to the expressive, beautifully centered palate and a long, polished finish.
Shatter Grenache Vin de Pays des Côtes Catalanes '17      France    $19
From Old Vines in Roussillon's black schist soil; nose of dark fruit with a hint of espresso; velvety texture with black currant, spice and cured meat flavors with a touch of coffee; firm structure, supple tannins, excellent acidity and overall balance.
Saturday wine tasting:
Jane Ventura Brut Rose Reserva 2016 - $11.89
Chateau de Caraguiles Corbierres Rose - $10.49
Domaine Frederick Sornin Beaujolais Blanc - $11.79
Castillo de Mendoza Vitaran Crianza- $9.79
Chateau Sicot Bordeaux Superieur - $10.49
Cervoles Garnatxa "Les Garrigues" - $13.99