(some photos will enlarge by clicking)
Friday Breads (sign up for
Semolina Levain – think of it as French sourdough; mostly bread flour with fresh milled whole wheat and semolina for a tender crumb and nutty taste. – $5/loaf.
Prairie Bread - A hearty bread made with about 25% freshly milled whole wheat flour, rolled oats, and lots of poppy, flax, sesame, sunflower, and pumpkin seeds, with a bit of brown sugar. – $5/piece.
Pan de Cioccolate- "Chocolate bread"– sourdough with a bit of whole rye plus plenty of chocolate, honey, vanilla, chocolate chips and a touch of espresso. Not a "pastry," but rather a whole chocolate loaf! –$5.
Fourth of July Weekend Hours

For sure we will be open Friday July 3, for our usual hours, 4-7 pm!
But Saturday July 4, is another story. As we all know, Independence Day is on a Saturday this year– a customary "Open" day in the Gallery. Traditionally, however, the Fourth is a time for family gatherings, afternoon barbecues, and lots of beer and potato salad. It's not generally a day when people go out and about much, like, you know, to the local Wine Shop.
So on the one hand we don't see much point in opening for our regular tasting. On the other hand, we acknowledge that holiday weekends are a horrible time to have a Wine Emergency, and we do want to be there for those of you who might not have planned ahead. In that light we will be open Saturday, July Fourth, but only from 2-4 pm! We will offer a complimentary two-wine tasting (if this heat continues, probably a white and a rose!), holiday greetings, gracious hospitality, and of course– your shopping convenience!
.
It's So Hot That…

For the past few years our weekly tasting has included five wines. From about April through September, that typically means one white, one rose, and three reds. Sometimes the white or the rose might be a bubbly sparkling wine. And through the colder half of the year that usually means one white wine and four reds.
Given the unprecedented heat around here for the past week, this weekend we are changing the formula for Friday to two whites, one rose, and two reds. Yes, yes, I know, these are desperate times, and these are just the times that demand this kind of Bold Action.
Lummi Island being what it is (as some say, "an Argument Surrounded by Water"), this Crazy Idea will have some of you intrigued, others incredulous, and many — perhaps very many– completely indifferent. What is important is that from time to time we take Bold, Daring steps like this, with the appearance of Heroic Nonchalance even while that tiny nervous tic on the corner of the mouth gives away the tension we really feel. Bottom line for all of you white and rose lovers: "This one's for you!"

Lummi Island Women, cont'd
Since Anne put up her show a month ago, it has been fun whenever one of the subjects comes in. In several cases we have managed to get photos of the subjects in front of their paintings. In this case last weekend, however we were treated to a more candid photo opportunity of painting and subject (Christian, seated left, painting right).
The show will continue through the end of July. If you haven't yet had a chance to come in and enjoy these portraits, you owe it to yourself to come in and check them out. Many have already been bought, and it is unlikely that they will ever appear again in one place like this.
I'm just sayin'…!
This week's wine tasting
Ormarine picpoul de penet '14 France. $8
Yellow-green color; fruity nose with sharp citrus and tropical fruits; firm palate of pear, apple, lime peel, lemon, and an very long, refreshing, minerally finish.
Maryhill winemaker's reserve white '14 Washington. $12
Flavorful blend of pinot gris, chardonnay, semillon and sauvignon blanc; clean, bright aromas of pear and apple with touches of tangerine, butter and lemon oil lead to flavors of pineapple, pear, and white pepper; broad in the mouth, yet bright, crisp, and refreshing.
Villa des Anges Rosé '14   France    $10
Spicy and focused on the nose, showing fresh citrus and red berry and a hint of white pepper. Dry and nervy on the palate, with refreshing bitter cherry and berry skin flavors.
Mont Gras carmenere '11 Chile $11
Deep red with aromas of crushed black fruits, peppery crushed blackberries, and notes of earthy truffle, tobacco leaf, licorice, and tar; broad palate of wild cherries, spicy blackberries, huckleberries, and bell peppers with liqueur-like elements of cherry and elderberry.
Lafond Roc-Epine cotes du Rhone '12      France   $14
70% grenache 30% syrah: Dark purple. Cherry, licorice and black pepper on the deeply pitched nose. Broad and chewy in texture, offering dense dark fruit flavors. Finishes on a peppery note with bit of sweetness.
Friday Breads (sign up for
Pain au Levain – think of it as French sourdough; mostly bread flour with fresh milled whole wheat and rye for a nice, chewy  bread with a great crust. – $5/loaf.
Flax Seed & Currant Ciabatta – 20% freshly milled whole wheat flour and milled rye, with flax seeds and currants; baked in loaf-like chunks. – $5/piece.
Croissants- Plain or chocolate. Made with sourdough and laminated with European butterfor  flaky layers and great flavor. Absolutely delicious – 2 for $5.
OMD–Is Chardonnay the New Merlot?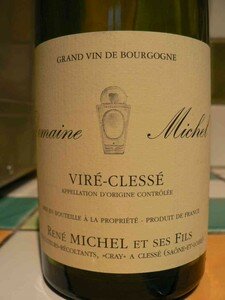 Come on, you all remember: there we were, sipping and enjoying our then-popular Merlot of the Moment, when the movie Sideways came along. In one iconic scene, the American market for merlot got turned on its ear, while the market for pinot noir soared to new heights as all the passengers (to mix a metaphor) ran en masse to the other side of the wine-drinking ship. (see our blog entry). Around here, of course, there was hardly a ripple; we dumped all our merlot down the drain and put out vast displays of pinot, but hey, no one noticed.! Sigh. Okay, so we are neither trend-setters nor followers out here on the Island.
The famous line in the movie was, as most will recall, "I'm not drinking and f*%#ing merlot!" And while our little market area didn't seem to pay much attention to that, in recent months we have noticed a growing amount of animosity toward Chardonnay...you know, the most popular white grape on the planet, the one that more or less all by itself defines the main differences between Old World and New World winemaking styles…?
All you need to know is that while to most Americans "chardonnay" has meant for a long time "that sappy, over-oaked and otherwise flavorless California white wine we always serve with fresh ripe figs by the pool while we, you know, roll a joint." But to Old World palates, it means "a juicy, delicious, unoaked white wine with zinging acidity that matches perfectly with anything from raw oysters to savory pasta sauteed with lots of olive oil and fresh veggies. So what do you say…let's give it one more chance!
Bonarda

Bonarda, aka Charbono, is a red grape varietal that became common the the Savoie region of France (between Lyon and Geneva).during the nineteenth century. Although it has been around for a long time, it has only achieved a substantial market share recently, along with malbec, when it was developed on a large scale in Argentina. It is now second only to malbec in overall production, although for some time was the dominant Argentine wine grape.
Bonarda is often characterized by a deep purple color and notes of cassis, fennel,cherry, and dried fig, depending on the age of the vines, the local terroir, and winemaking styles. The California versions are often small-production artisan wines from older vines, and can be big, fruity, dense, and tannic, with fig and raisin characteristics. Argentine versions tend to be from younger vines, producing lighter-bodied wines with cherry and plum flavours, light tannins, and moderate acidity. This week's version was very popular here in the wine shop a few years ago, so we are looking forward to tasting the latest vintage!
Mazzei
Some of you will recognize this photo, which adorns the little poster over our "rosé shrine" at the top of the stairs from April through October. Even though there are no vineyards actually in the photo, the combination of elements capture the essential Romance of the Chianti region. This is because there are in fact lots of vineyards nearby, and also because we were visiting the tasting room at Mazzei, aka Castello di Fonterutoli, at the southern border of the Chianti Classico region.
The tasting room is located in a tiny "company town" with a view over the endlessly rolling hills of the area. A stroll through the town revealed this spot on a sunny afternoon in May. Doesn't it seem the perfect place to sit down, exhale, sip a little rosé, and enjoy the miracle of being alive…?!
Never fear, even though we can't be there right now, this weekend we are promised (threatened??) to have all the warm sun we can stand, so we will be pouring one of our favorite rosés to help you survive and even enjoy it! In addition, of course, we will also be pouring a lovely sangiovese blend from Belguardo (one of several Mazzei labels), that some of us find Very Satisfying!
This week's tasting
Domaine Michel Viré Clessé '13    France   $24
A delicious and affordable White Burgundy, 100% chardonnay. Medium to full-bodied, rich and honeyed with expressions of exotic fruit and butter, and great acidity.
Chateau Lancyre Rosé '14   France   $16
Brilliant pink. Nose of ripe red berries and tangerine; Fleshy, seamless and broad palate of plush raspberry and candied orange and a touch of bitter herbs.
Altos Colonia Las Liebres Bonarda  '13   Argentina       $9
A brooding red, showing plenty of smoky notes to the dried berry and mocha flavors, with leathery accents on the finish.
St. Cosme Little James Basket Press Grenache '14    France      $11
An ongoing solera* with an aromatic nose of cassis, cherry and lavender; rustic Old World style, with a firm mineral spine giving clarity and lift to the dark berry and bitter cherry flavors.
Mazzei Belguardo Serrata '11    Italy
Sangiovese with some Alicante; rich, exuberant, and softly balanced, bursting with flavors typical of the Maremma, where abundant sunshine and the proximity of the ocean bring hot days and cool nights.
Friday Breads (sign up for
Barley & Rye with Pumpkin seeds - Sourdough with a mix of barley, fresh milled whole rye, and whole wheat flours with a bit of buttermilk and honey and toasted pumpkin seeds. – $5/loaf
Pain au Levain – think of it as French sourdough; mostly bread flour with fresh milled whole wheat and rye for a nice, chewy  bread with a great crust. – $5/loaf.
Gibassier- Delightful treats of Provence, with butter, olive oil, orange peel, and anise seed. After baking they are brushed with butter and rolled in more sugar. Absolutely delicious – 2 for $5.
 
Solstice Plus

Those of you with a view to the West will have been noticing over the past few weeks the two very bright objects fairly low on the horizon at sunset. The brightest is the planet Venus, appearing quite far to the North about an hour after sunset. Above it and to the left is another very bright object, the planet Jupiter. And, as the Beach Boys once sang it, "as if that weren't enough to make you flip your lid, there's one more thing…" — that's right, the Moon will be joining them in the next few nights, putting the three brightest objects in our night sky all together for our Viewing Pleasure.
And given the glorious clear skies we have been enjoying the last couple of weeks, sunset skies have been, as we say in the wine world, "showing very well"  lately! All in all these conjunctions make for a particularly spectacular Summer Solstice, and of course we have just the right wines to serve for the occasion!
Special Deal!

Montes is a big wine outfit in Chile's Colchagua Valley. Starting in the mid- 1980′s as a consortium of several "wine professionals," it has evolved into one of Chile's largest wine consortiums, producing about 750,000 cases a year of wines under many labels. We have carried some of their wines in the past; even though they are, you know, Kapitalistas with a Kapital K, the wines are quite well-made, and good value. And, of course, compared to Australia's Yellowtail, which makes something like eight million cases a year, these guys are, you know, pikers.
So, with that background, fast-forward to a few days ago, when our local wine professional Judy (you all know who I am talking about) called with a Great Deal on a closeout of the Montes Twins malbec-cab blend. Always the skeptical fella from Maine, I just said, "yessuh, by gawd, whatevuh you say, " and ordered a bunch of it. Between you and me, though, being an old Maine man, I was a little bit skeptical. I am pleased to repoht, howevuh, that this stuff is pretty tasty, and we got such a great deal on it that we can affohd to sell it fo' a meah seven dolluhs a bottle (my gawd, way below retail) It ain't exactly a complicated wine, but it is completely drinkable, and OMD, it's a helluva Bahgain!
Is it Really Rosé?

A couple of weeks ago, on a previous visit from the above-named Wine Professional, we tasted a very interesting "pinot noir rosé" from Belle Glos in Napa Valley. All you need to know is that All Hands said "Wow!" when they tasted it. In many ways this wine reminds me of the very popular "Julia's Dazzle" Rosé we have carried for a couple of years: bright, delicious, and well-packaged. But…are these wines really rosés? Sometimes the edges get blurry!
"Julia's Dazzle" is 98% pinot gris ( a white grape!), with 2% sangiovese ( a very red grape!). In the dark this wine tastes like a really nice white wine with some surprising nuances of body and flavor. But in the light with eyes open, it becomes a delicious, full-bodied, full-flavored "rosé." Fast forward to this week's rosé, which is 100% pinot noir, and made in the traditional way of allowing only enough contact time between the juice and the skins (of red grapes) to provide the desired shade of pink, but not enough to introduce the tannins or longevity that red grapes bring to the table. While still pinot noir rosé is something of a rarity, bubbly pinot noir rosé is both common and popular, generally known as "blanc de noir," i.e., "white of black."
Yes, it's all a bit confusing, and really the only way to sort it out is to come by and taste it. Then you will Know, and no further need for speculation! Whether it is really white, red, or rosé, the takeaway here is that this stuff tastes Great, and I am pretty sure that both white wine lovers and rosé fans will swirl, sniff, taste, and Toast to this Simple Truth! Or as some of us sometimes said in the sixties, "wow, this is some really good s%*t, man…!"
This week's tasting

Rock Point River Rock White Oregon   $10
62% Early Muscat and 38% Viognier. Concentrated flavors of sun-dried apricots and pear; soft and round on the palate, yet crisp on the finish. More: http://rockpointwines.com/images/Rock%20Point%20White%20Fact%20Sheet.pdf
Belle Glos Pinot Noir Blanc '14 California   $16
Pale pink with a copper hue; citrus-driven aromas carry through to bright acidity, a creamy orange note and layers of tart apricot. Great balance of texture, fruit, and minerality.
Montes Twins malbec/cab '11    Chile    Closeout special!   $7
Richness and fruit from the Cab, and smooth, velvety texture from the Malbec add up to vibrant acidity and integrated layers of plum skin, blueberry, and blackberry flavors and soft tannins.
La Grange de Lascaux '12  France $14
Syrah, Grenache, Mourvèdre from limestone soil (aka "Lascaux")– which imparts a lovely minerality, further enhanced by the lavender, oregano and thyme ("garrigue") found throughout the organic vineyards; finishes with briery fruit and silky tannins, hallmarks of this region.
Willamette Valley Whole Cluster pinot noir    Oregon   $21
Deep ruby in color; rich aromas of blackberry, cherry, and vanilla with a hint of earthiness. Flavors mirror aromas with a fruity and sweet entry, juicy mid-palate,  soft, well-rounded finish, and bright acidity.
Friday Breads (sign up for
Honey Rye– Rye sourdough culture, 1/3  fresh milled rye flour,  coarse ground rye and a bit of honey for sweetness. Try with cheese or smoked salmon – $5/loaf
Sonnenblumenbrot (Sunflower Seed Bread). Bread flour + cracked rye and toasted sunflower seeds. – $5/loaf.
Traditional Bagels! Shaped, boiled, topped with seeds, and baked– plain, sesame seed, poppy seed, or mixed sesame and poppy. Limited, so order early! – 4 for $5.
 
Punts
Recently the subject of "punts" came up in conversation– you know, the indentation of various sizes on the bottom of some wine bottles. So I agreed to do a little research into the subject. As one might expect, most of the theories are speculative. Some suggest that in the Old Days, there was something in the manufacturing process that made them necessary; but if so, why continue now?
Another suggestion is that for sparkling wines, deep punts have structural value because they add strength against the gas pressure that builds up in the bottles. That makes a certain amount of sense; my one outing sabering a bottle of bubbly (breaking the top off with a sword) only works because the gas pressure in the bottle "helps" the top to pop off after the whack of the sabre has induced a crack in the neck of the bottle. But still, why do other wines have them? (see video)
On the marketing side, we note that most wine bottles are standardized to contain 750 ml, yet they are all different sizes, shapes, thicknesses, and weights. We have noticed some tendency to put expensive wines in heavier, thicker, and sometimes taller bottles with very deep punts, apparently to make a visual and sensory impression of Size and Value. To some degree, if you make the bottle bigger, some volume has to be removed in order to keep the 750ml contents constant, and really the only place to take away volume is in the punt. So that makes a little sense.
It also turns out that while some white wine bottles have punts, very many do not, but almost all red wine bottles have them. That suggests at least one historical and ongoing reality about wine, and that is that even today many red wines can precipitate sediment as they age. It is generally agreed that the ring around the inside of the punt is quite effective at collecting the sediment in the bottom of the bottle (that's why we always stand up our decades-old cellar selections a day or two before we open them…ah, mais oui!). Though we have found no Official Rationale for the punt, the sediment collection function is the one that rings most true to us– that's our Story and we're Sticking With It!
TPP Update

Bambi meets Godzilla is a little video that was big in the mid-seventies, you know, when we were all coming down off the Sixties High, and were getting, like, you know, a little Cynical about our Corporate and Institutional Values. Fast forward: a couple of months ago we alerted our dear readers to the Incoming Threat of the Trans Pacific Partnership, a secret trade deal that Global Corporations have been writing for the past five years. Its terms have been kept strictly secret from the public and even from Congress (unfortunately, I AM NOT MAKING THIS UP!)
Regrettably, so-called Liberal (I don't think so!) President Obama and many other government leaders are already Lobbying for "fast-tracking" it through Congress– that is, putting it up for a an Up or Down vote with no discussion and no amendments, after making it difficult or impossible for Representatives or Senators to even see it or read its many volumes.
As Bernie Sanders puts it: "Let's be clear: the TPP is much more than a "free trade" agreement. It is part of a global race to the bottom to boost the profits of large corporations and Wall Street by outsourcing jobs; undercutting worker rights;dismantling labor, environmental, health, food safety and financial laws; and allowing corporations to challenge our laws in international tribunals rather than our own court system. If TPP was such a good deal for America, the administration should have the courage to show the American people exactly what is in this deal, instead of keeping the content of the TPP a secret."    (read more)
(see Bernie on video, get Outraged, and Call Congress Now!)
Abeja

Late this afternoon our old friend and wine rep Laurent stopped by, a little confused that today was Thursday (and he is Way Younger than some of us!), and not Friday, when he often drops by to pour samples of a few wines and schmooze about things like the French-barge-wine tour he is leading in a few weeks, and the one he just set up for next Fall (2016 in the Camargue, that we would particularly like to go on!). A few weeks ago he brought in samples of several wines, two of which we liked a lot and are pouring this weekend.
The white is the Whidbey Island Siegerrebe, made nearby from a fast-growing, German white grape that can reach full maturity here on the cool, wet side of the Cascades. In recent years we have also carried the Mt. Baker Vineyards (our oldest "neighborhood" winery) version of this wine. Like many  German whites, it is bright and crisp, with tingly citrus notes leaning toward grapefruit, but in a softer, less focused way than sauvignon blanc, which,  t precise and finely cut, is the perfect "raw oyster" wine. In contrast, siegerrebe is more broadly adaptable, pairing well with fresh fruit, light salads, and simple pasta dishes.
Our high-end Red this weekend is from Abeja, a long-time top producer of Washington wines. Not only do they have a quiet reputation for Quality Winemaking; they also are an original member of "The Winegrowers' Sustainable Trust," which supports farming practices that "encourage responsible stewardship of soil health, fertility, and stability; support and build plant, animal, and soil diversity; utilize preventive plant protection; and minimize toxic inputs to decrease negative impacts on the land and the community for the health of future generations." All you need to know is that their wines are consistently Above Average, evoking Unconscious musings of "mmmm, ahhhhh, and yum"
This week's tasting

Whidbey Island Siegerrebe '13    Washington   $16
 Explodes with aromas of spicy pear and exotic blossoms, followed by flavors of lichee nut, grapefruit, honey and pear. Finishes off-dry, delightful with spicy dishes and shellfish!
Del Rio Rose '14    Oregon    $10
Vibrant nose displays intense aromas of lychee, pineapple, and grapefruit that continue on the sauvignon blanc-like palate of richness and crisp acidity.
Antonio Sanguineti Chianti  '13      Italy       $12
From Small Vineyards co-founder Antonio Sanguineti; friendly, approachable style that is rich and powerful, yet a great everyday wine that enhances many dishes.
Septima Malbec '13     Argentina   $8
Musky, ripe aromas of currants, leather, chocolate and espresso. Supple and generous flavors of  sweet currant and tobacco flavors with a note of pepper, soft tannins and good length.
Abeja Merlot  '12    Washington    $36
Expressive nose leads to pleasing density in the mouth, with rich notes of blueberry and blackberry that meld effortlessly with the espresso and wood spice aromatics.