Bread Friday this week
Whole Wheat Ciabatta – Uses an italian biga pre-ferment as well as a levain. Once mixed the dough is fermented overnight for a lot of flavor to the final bread. Made with regular bread flour, fresh milled whole wheat, and a little olive oil for more flavor. A great rustic bread – $5/piece
Pain Normand – Exemplifies the flavor of french Normandy region which is known for its apples. Made with fresh- milled whole wheat and rye flours as well as bread flour, apple cider, and dried apples. A delicious artisan bread – $5/loaf.
and pastry this week…
Bagels! – also made with a bit of preferment, in this case a sponge, mixed, shaped and refrigerated overnight before being boiled and baked in the traditional manner for a delicious, chewy bagel. Your bagels come with assorted toppings: sesame seeds, poppy seeds, mixed sesame and poppy and plain. Each order is mixed – sorry no choices – 4/$5
Queen Anne's Lace

(note: some photos will enlarge when clicked)

For the last month or so our daily walks have taken us past lots of Queen Anne's lace down near Legoe Bay. It is named for Queen Anne of England (1665-1714), who according to legend, pricked her finger and  dripped blood on the white lace she was sewing. This summer revealed that it goes through a remarkable set of transformations as it flowers, arousing our curiosity about it.
It is also commonly known as wild carrot — the roots smell like carrots–an edible plant cultivated as a vegetable by early Europeans, the Romans, and early American colonists. It is high in sugar and has often been used as a sweetener by many cultures. Its early flowering features a single, tiny, dark purple flower in the center of a dense circle of white flowers which open for pollination. The entire cluster then closes into a basket that evolves further as it goes to seed.
The roots can be eaten, but caution is required because a number of poisonous plants (like poison hemlock) can be mistaken for this one. The roots can be used in soups and stews or for making tea. Leaves work as salad ingredients, and flower clusters can be cooked or used to garnish a salad.
All in all, it goes through a long series of beautiful and fascinating transformations!
Montepulciano Riserva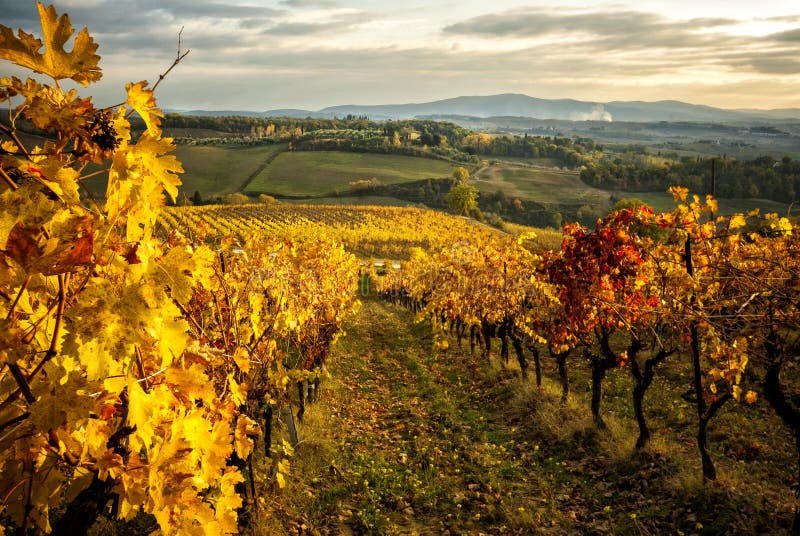 A year or two ago we posted a note about the sometimes confusing differences between the grape varietal montepulciano, sometimes called Vino Nobile de Montepulciano, made in the charming Tuscan hilltop town of Montepulciano from the the local version of Italy's most iconic grape, sangiovese, and Montepulciano D'Abruzzo,  a red wine grape grown in the Abruzzo region of east-central Italy, stretching between the Apennine mountains of Italy's spine and the Adriatic coast.
Descriptions of the aromas and flavors of the two grapes don't add much to distinguishing one from the other, with a typical Nobile described as flavors of dark ripe berries, with notes of plum and hints of earthiness, while d'Abruzzo Riserva can be described as highly aromatic with earthy black berry notes and an inky-purple color with a thick, almost syrupy mouthfeel. Since at this very moment I am, um, sampling this weekend's Marchetti Rosso Conero Riserva, I can tell you with some confidence that after 30 minutes or so of aeration, I endorse this description whole-heartedly. On the one hand this wine seems deeper and darker on entry than a Nobile from Montepulciano; on the other after opening it is less tannic, richer, and longer on the palate. I.e., you will definitely want some, and we only have the one case. Best get here early…!
Mar a Lago Update: Turning Points

In the interests of Full Disclosure, we admit being categorically opposed to any judicial nominee endorsed by the Federalist Society. By its very nature, such an endorsement is a research finding that said nominee had been vetted and found Highly Likely to support a pro-Corporate, pro-Gun, anti-Choice Political Agenda.
This is in High Contrast to the model adopted and long-practiced by our Canadian neighbors, who set a Much Higher Standard for their judicial nominees. Though that standard is unwritten, in practice it results in Review Courts made up of Justices who are so thoughtful and responsible that it is impossible to predict which way any individual judge will vote on any particular case. 
The more we think about it, the more we are in awe and a good deal of Envy because it seems like such a Perfect Criterion for an effective and balanced Judiciary: the ability to take each case on its own merits relative to the Law as written. What better Guardian of Democracy could anyone imagine?
This is in sharp contrast to our own Appellate Judiciary, which has become increasingly politicized over the last few decades, beginning perhaps with Robert Bork in 1987, the Anita Hill-contested nomination of Clarence What's-His-Name in 1991, the Republican Refusal even to consider the President Obama's nomination of Merrick Garland in 2016, up to the current Fast-Tracking of Judge Kavanaugh in 2018.
So it is in this context that we consider the Oh-So-Chimplike Spect-Deb-Acle of the Republicans' rush to approve Kavanaugh to the Supremes before the November Election vs. the Dems' Last Stand for Balanced Justice over the next thirty years. In particular, at the moment there is an accusation on the table that Kavanaugh committed a felony assault as a 17 yr-old minor under the influence of a copious amount of alcohol.
One thing we can say for sure is that there are a lot of lines converging on this matter, most of them Partisan. Our view of the moment is that once again, as So Often in the last few years, we find Our Nation in an Ethical Dilemma which requires our representative government to put on their wigs and robes, step up, and Deliberate with Open Hearts and Minds and Good Intention. The Me-Too Movement has created new and higher expectations for Men in Power, and Consequences for those who do not measure up. At some Very Deep Level, this Nomination is becoming a Metaphor for our most basic philosophical differences, and the results of the meta-combat over the next few weeks may shape the Global Future for a Very Long Time. 
Washington Post Tweetster Lie Count to date: 4713 as of 9/1/18

This week's wine tasting
Montinore Borealis White   Oregon   $12
Blend of Müller-Thurgau, Gewürztraminer, Riesling and Pinot Gris; scents of orange blossom, ripe honeydew, guava and kiwi; sumptuous and round, bursting with stone fruit, Meyer lemon and juicy pear drizzled with caramel.
Teutonic Pinot Noir Rosé '15    Oregon     $19
An elegant rosé that's low in alcohol, showing  notes of dark plum, pink apples, and cassis. Voluptuous and succulent with fresh strawberry notes, good minerality, and zesty acidity.
Chateau Mayne-Vieil Buisson Redon '14   France     $10
From 25 year old vines; 60% Merlot and 40% Cabernet Franc from clay-loam soil. Well made, easy to drink, and very affordable. 
Ramirana Cab Reserva '15    Chile    $12
Expressive notes of red and black berries, with notes of black pepper, chocolate, and tobacco. Nicely balanced body, acidity, and tannins, with a pleasing finish.
Marchetti Montepulciano Rosso Conero Riserva '14       Italy     $22
Great expressions of the Montepulciano varietal; a  sleek, muscular wine aged 18 months in French oak, and made of only free run juice.  Enticing notes of exotic spice, vanilla, dried cranberry, and dark chocolate.
If you enjoyed this post, please consider to leave a comment or subscribe to the feed and get future articles delivered to your feed reader.