(note: some photos will enlarge when clicked)
Bread Friday this week

Fig Anise – One of the more popular breads in the rotation. Made with a sponge that is fermented overnight, then the final dough is mixed with bread flour and fresh milled whole wheat. Honey, dried figs and anise bring in all the flavors of the mediterranean. – $5/loaf
Ciabatta with Whole Wheat – Using an italian biga pre-ferment as well as a poolish for lots of fermentation activity,  adding a lot of flavor to the final bread; bread flour and whole wheat with a little olive oil for more flavor; a great rustic bread – $5/loaf
For pastry this week…

Individual Cinnamon Rolls! – made with a rich sweet roll dough that is full of eggs, butter and sugar. The dough is rolled out, spread with pastry cream and sprinkled with cinnamon sugar. Then rolled up and sliced into individual rolls for baking and then a drizzle of frosting just to make them more decadent.  – 2/$5.
Studio Tour Schedule

We are again showing works by Meredith Moench at the Wine Gallery this weekend for Studio Tour. Meredith will also be showing selected works at her own studio and at the Beach Store Cafe through the tour, so if you are on the island this weekend, you will see a lot of her fine work!
Special Tasting Saturday!

On Saturday our friend Tristan, co-owner of Vinea Imports in Seattle, will be in the shop to pour six of his wines for our tasting. You can expect to taste, enjoy, and learn about some really interesting wines  (mainly Spanish) that he has picked for this occasion. This is the fourth or fifth time in as many years that Tristan has done this with us, and we are confident you will enjoy the wines and the atmosphere.
Come join the fun!
Scheduled Saturday wines:
Rezabal Txakoli Rose
Jane Ventura Vinyes Blanc
Abadia del San Campio Albarino
Domaine de L'Olivette Rouge
David Hill Estate Pinot Noir
Bodegas Carlos Moro Oinoz Rioja Crianza
Trailer Update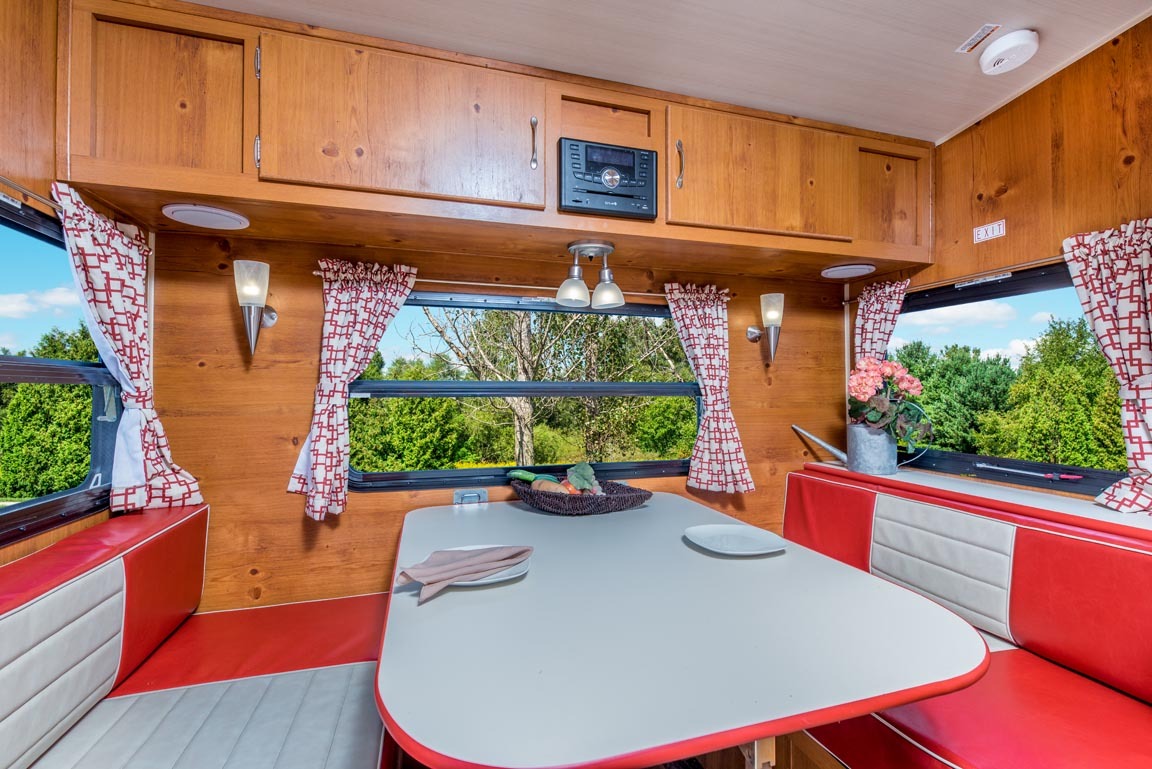 Got a call Tuesday that our trailer had Finally Arrived in Portland. So far we are assuming it is the right one this time, you know, our typical Pollyanna attitude. You will recall that on our pickup trip there three weeks ago we found the Wrong Trailer had been shipped, while our order was on a back lot somewhere in Indiana (as any rational person would see it, just one more thing to blame Mike Pence for!). Then last week we were back on Oregon for the weekend, and thought Maybe it would be there by then…but sadly no.
We are presently booked for Orientation and Pickup on Tuesday the 29th. If all goes well this time (fingers crossed!), we will spend a few days on Shakedown, taking an opportunity to visit some Oregon wineries and taste some pinot noir for your future tasting pleasure.
It looks like a Sure Thing this time, folks. I mean, what could possibly go wrong?
Mar a Lago Update: Kim Jong Un vs. The New Mercantilism
Through most of my adult life Republicans have been extolling the Virtues of running Government like a Business, whatever that means. Sometimes people thought it meant cutting "unnecessary" costs, while others supposed it meant doing away with foolish and costly regulations, you know, designed to protect air and water quality, or worker safety, or consumer rights, and still others imagined it must be about making sure women and people of color couldn't steal po' white folks God-given American Jobs…you know, a "point of View" kinda Thing.
For all kinds of reasons running a government like a business is a Really Stupid Idea. For one thing, private business needs to make enough Profit to cover costs and still have something left over to pay the entrepreneur a decent return, while the public sector is responsible for providing all kinds of goods and services which, because of their nature will never turn a profit but nevertheless must be produced to maintain order, public health, and viable Infrastucture. The private sector will never willingly invest in protecting consumer rights or public safety or environmental quality or public education, parks, health care…the list goes on and on and on.
What we have seen instead since 1980 is a relentless mining of the Public Sector by Republican-sponsored Corporate Carpet-Baggers (come on now, say it with Feelin'…"Cahpit-Baggahs…!) who, sometime in the Reagan Dystopian Nightmare Years realized that OMD there WAS a profit to be made in the Public Sector. All they had to do was to find the Profit Centers and under the Auspices of "Market Efficiency" contract them out to their Ilk, their Kith, and their Kin. It was only Natural that this realization would lead to the Privatization of the Military by replacing draftees with Civilian Contractors like Bechtel who were more than willing to take over KP and other distracting, non-combatant functions historically carried out by GI's. Then, with a combination of low wages, low-quality service, price-gouging, and good 'ol boy politics, they learned how to turn a Sweet Profit as the new Contract War Machine ground On and On and On: a Bottomless Fookin' Gold Mine that has kept us Constantly At War since 2001.
Fast forward to Now to find a New Crop of Republicans completely Unfettered by National Loyalty who have turned Election Management into Just Another Profit Center, the Biggest One Yet, with the White House the Central Prize. Kim Jong Un, Democrats, kittens, puppies, women, intellectuals, people of Color, workers of all collar colors, the Environment, the Future…it's all just S*#t on their Soles to be wiped off on the Next Curb.
So much for Duty. So much for Responsibility. So much for Defending the Constitution. But don't worry…it's not just Business…it's Free F#*king Enterprise Making Our Lives Better Every Day in Every Way…
This week's wine tasting
Berger Gruner Veltliner '16   Austria     
Mouthwatering notes of cucumber, apple, green herbs and cress with varietally typical green bean on its silken-textured and buoyant palate, invigorating, vibrant, consummately refreshing finish.
Campuget Tradition Rose '17   France     $11
Pale brilliant pink. Nervy, mineral-tinged aromas of orange zest and strawberry; Silky and light on its feet, offering zesty, light-bodied red berry and blood orange flavors and a bracing touch of bitter quinine.
Sanguineti Cannonau de Sardegna    '15     Italy      $12
Sardinian cannonau–known elsewhere as grenache– offers dry and dusty aromas and flavors of cherry, pomegranate and plum with lingering, crisp, earthy and briny flavors that beg for food.
Chat. Cabriac Carignan Old Vines '16 France $12
Ruby color with purplish reflections; scents of ripe red fruits, currants and blackcurrant with some spicy notes; in the mouth elegant, round, and well  structured with soft tannins and good persistence.
Lonardi Valpolicello Ripasso Classico Superiore  '14    Italy    $19
Valpolicella becomes Ripasso when pressed through the raisined skins used for Amarone, adding complex aromatics and flavors to the wine, in this case lush cranberry notes with chocolate.
If you enjoyed this post, please consider to leave a comment or subscribe to the feed and get future articles delivered to your feed reader.