(note: some photos will enlarge when clicked)
Bread this week

Multi Grain – The pre-ferment is mixed with bread flour and fresh milled whole wheat and rye, and a nice mix of flax, sunflower and sesame seeds as well as rolled oats are added for a nice bit of crunch and some extra flavor. A great all around bread – $5/loaf
Rosemary Olive Oil – The pre-ferment is mixed with bread flour and a bit of freshly milled white whole wheat for a little more flavor and texture. Fresh rosemary from the garden and olive oil to make for a nice tender crumb and a nice crisp crust. A great all around bread – $5/loaf
and for pastry this week…
Palmiers aka Elephant Ears – Puff pastry that is rolled out, spread with sugar, folded over and sliced. Makes a delightful, crisp, crunchy, buttery, sugary pastry. – 4/$5
Meiomi
We got caught a little short for our tasting this week. First, we have been away a lot and inventory is Way Down. Second, there was a Snafu with this week's wine order from one of our reps, and it wasn't going to make it here in time. So, third, while in town today for a dentist appointment, I picked up some wine at the local Gigantic Distributor Wholesale Store, where I picked up several wines that have been popular with Our Faithful in recent years.
Included among them is a California pinor noir that I remember fondly from 2013: Meiomi. Since we last tasted it, the winery has been bought by a Gigantic Wine Conglomerate, Constellation Brands. This transition is discussed in some detail by  wine critic Matt Kramer. The fact is that I have not tasted this wine for several years, when yes, I thought (as Matt Kramer suggests) that it was very tasty for the price. It had nice fruit and in the Large was a pretty good Poster Wine for California Pinot Noir.
We offer this current release without benefit of having tasted it. It might be great; it might be disappointing. Either way, it offers a Lesson. If the Old World Way is to present wines that represent the Annually Changing Faces of particular vineyards, the New World Way is to mix, match, and manage fruit from many vineyards in any given vintage to produce wines this year that taste as much like last year as possible. That's SOP for Giant Conglomerates, and it has its merits, in contrast to the the Artisan vintner/winemaker— "Here's what the vintage brought this year…let's see what it has to say …!"
Just Get Used To Shi*#ng  Your Pants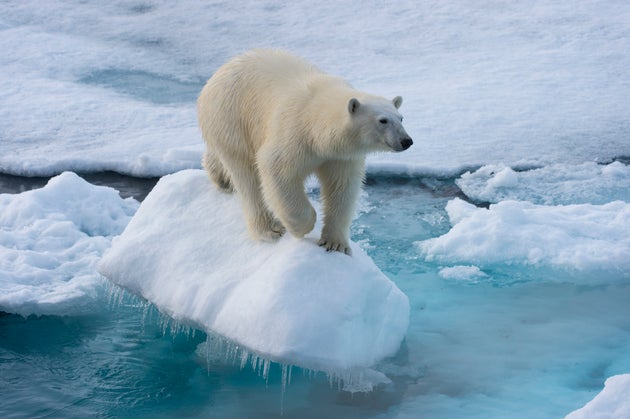 Something like Ten Years ago we went to a Talk on Climate Change by Canadian Environmental Journalist David Suzuki (The Nature of Things) at our local Old-Time Theater. As you might expect, he received a Warm Welcome and gave an Engaging Presentation, followed by Q & A. At some point someone asked, "Should we be Worried about Global Warming? After a very brief pause, he said, with Great Emphasis, "You Should Be Shi*#ng Your Pants!"
And here we are in 2018, and another Ten Years have been wasted in a School Yard Argument about a) whether Climate Change is Real, and b) if so, has it been Caused by Humans. Fast forward to today, where the latest news is that the Poles (* the Ends of the Earth, not, you know, my Grandparents), predicted by Scientists to display Symptoms of Global Warming twice as fast as mid-latitudes, are in fact warming Even Faster than Predicted. Right now, for example, the temperature at the North Pole is already above Freezing, even though the Sun has not risen above the horizon for six months, and the Specter of an Ice-Free Summer Arctic is no longer Theoretical.
This might be a good time to Light a Match to All the Spurious Arguments about whether Global Warming is Anthropomorphic or part of some Long Cycle we don't Understand, because they are, as Perry Mason so often Objected: "Irrelevant, Incompetent, and Immaterial!" The Meaning of an ice-free Arctic extends far beyond the Arctic, with implications for the Jet Stream (which affects weather Worldwide), the Gulf Stream (which keeps Europe Habitable), and for Arctic Species like Polar Bears, Whales, and Seals, and the human cultures that live in symbiosis with them. It's a Rapa Nui Moment, folks; do we want to use our last resources to Make Meaningless Symbols, or as Seed Stock for the Future?
Mar a Lago Update: Keeping the Lid on the Con Locker
Every midshipman's room had Con Lockers built into the big metal desks that dominated each room. The Con Locker was essentially a Safe for storing Classified Information, and part of our training was being Accountable for Classified Materials in our Possession. The Takeaway here is that most people don't ever have to worry about this kind of Security, so accountability for it takes some Getting Used To.
So we can imagine it is a Great Challenge for the Tweetster and Family to Drop In from Mar a Lago or The Tower to go Slumming at the White House and play Royal Family with all their Friends, like Dormouse, Mad Hatter, Cheshire Cat, and the rest, only to be Constantly Annoyed by All these Serious People and their Stupid Rules. Like Hel-lo, What is Their Problem???!
So far Everything this F-Scottian gang of Uber-Entitled has done has been Yet Another Chapter of the Emperor's New Clothes. The Question on the Floor today is whether they have any notion of their own Personal Accountability for Anything. If your Everyday Working Life is continually finding a new Peter to pay the latest Paul, then the very Concept of Personal Accountability can become a Vague Abstraction. Like the Twilight Zone, this is a place where the Ordinary Rules Do Not Apply, and it can be a Big Stretch to have to Grok that the Many Potential Financial Advantages of Power are both Unethical and Illegal. Or, you know, care.
This week's wine tasting
Maryhill Winemaker's White '14     Washington    $12
Flavorful blend of pinot gris, chardonnay, semillon and sauvignon blanc; opens with clean, bright aromas of pear and apple with touches of tangerine, butter and lemon oil.
Meiomi Pinot Noir '16     California      $21
Opens with aromas of bright strawberry and jammy fruit, mocha, and vanilla, leading to expressive boysenberry, blackberry, dark cherry, juicy strawberry, and toasty mocha flavors that lend complexity and depth on the palate with good structure and depth.

Septima Malbec '16    Argentina   $11
Aromas of plums and figs, with an overlay of vanilla oak enhancement. On the palate, forward fruit (blackberry) and density, with an attractive minerality. Long and persistent finish.
Rubino Punta Aquila Rosso     Italy     $15
Fragrant and rich, with fascinating mineral aromas, with notes of brandied cherries, mulberry jam, blueberry and blackcurrant, and spices; warm, complex, generous and vibrant.
Esplugen Priorat '14   Spain       $17
Garnacha, carinena, cab sauv; Priorat's famous slate soil and arid climate give this wine great intensity and structure, with deep and complex aromas of rich ripe fruit, toast, and a long pleasing finish .
If you enjoyed this post, please consider to leave a comment or subscribe to the feed and get future articles delivered to your feed reader.