Earth Day     Earth Day     Earth Day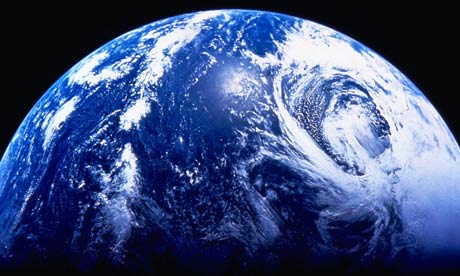 Earth Day is Sunday, April 22. This is the particular day in the annual calendar when many voices are raised in awe and homage to the wonder of our tiny planet and the life that sprang from it. It is true that the consciousness and concern that established the Earth Day tradition led to the passing of the Clean Air Act and Clean Water Acts in the United States— laws that, along with the Endangered Species Act, could never become law in today's political world. So without getting into the topic in any depth, I would like to offer a toast of thanks to all those early environmentalists who made Earth Day a tradition and some level of environmental protection a legal requirement. Like "freedom," environmental integrity requires constant vigilance. In a sense planet Earth is truly our Mother…one we can never do without. Happy Earth Day, Mom!
 Today's Wine:
Tonight as I write I am sampling a wine that caught my attention in the "close-out" section of a distributor catalog, where one can occasionally find bargains. I was intrigued by the interesting way people talked about the winemaker and his wines. It is the Puydeval "Chevalier" Syrah, from the part of France we visited last fall. It had a low price and numerous testimonials about the winery and the winemaker that are positively intriguing. My personal opinion is that it is entirely drinkable, with a strong and persistent core of blackberry and black cherry that lingers on the palate like fresh Maine blueberries. In other words, this is a great bottle of wine for nine bucks…but of course that's just my opinion, so you had better come by and check it out for yourself!
Spain     Spain     Spain
About this time next week Pat and I will be arriving in Barcelona for a three-week exploration. The first week will be about history and culture in Barcelona. The second week will be in the semi-mythical wine region of Priorat (above), and will coincide with the annual Priorat Wine Fair in the little town of Falset, which we hope will provide ongoing opportunities to sample the wines and food of this dry and challenging wine-growing region from which spring some of the world's most distinctive wines.
But don't worry!– while we are gone, Ryan will keep the lights lit and the wine flowing during our regular hours, Fridays 4-7 and Saturdays 2-6. And we will post  occasional updates and photos of our adventures…like our date with flamenco at the Palau de la Musica Catalana...!
This week's wines– two flights!
First flight ($5)

Black Oak Pinot Grigio   Italy    $8
Another tremendous bargain from negociant Black Oak, a fresh, dry wine with a lovely floral bouquet, medium body and rich,layered flavors.

Puydeval "Chevalier" Syrah   France   $9
A great example of ripe, Languedoc Syrah, it offers bold blackberry and pepper aromas on the nose, with a velvety texture on the palate
and a fresh, lingering finish.  read more
Sant' Antonio Monti Garbi Ripasso  '08   Italy    $17
(a big hit at our recent 'Art of Wine in Italy' tasting) Nose of roasted meats, raspberries, and red licorice; full bodied and crisp, with smooth, ripe tannin on the palate; intense and up front fruit of plum, blackberry and black cherry.
Bocelli Poggioncino '07   Italy    $18
Big, soft, full-bodied sangiovese from Chianti region of Tuscany…entirely satisfying and highly recommended!

Second flight ($5)
Betz Syrah La Serenne '07     Washington      WA93pts       $48
95% Yakima Valley Syrah from the Boushey Vineyard with the balance coming from the Kiona Vineyard in Red Mountain. A saturated purple in color, it has a brooding but delectable nose of smoked meat, saucisson, spice box, incense, and blueberry. Dense yet suave on the palate, this ripe, intensely flavored Syrah is impeccably balanced with enough structure to evolve for 4-6 years. It will offer a drinking window extending from 2013 to 2022.
Betz Besoleil  '07      Washington      WA92pts        $38
The 2007 Bosoleil is Betz Family's take on Chateauneuf-du-Pape with a blend of 80% Grenache, 15% Mourvedre, and 5% Syrah sourced from three AVAs. Dark ruby-colored, it offers up a fragrant perfume of cigar box, lavender, sage, black cherry, and black raspberry. Layered on the palate, it has a silky texture, layered, savory red and black fruit, spice and earth notes, and a sweet, lengthy finish.
If you enjoyed this post, please consider to leave a comment or subscribe to the feed and get future articles delivered to your feed reader.