(note: some photos will enlarge when clicked)
Bread Friday this week

Seeded Multi Grain – A portion of the flour, water, salt & yeast is mixed and fermented overnight in the refrigerator before mixing the final dough to begin the enzymatic activity and gluten development overnight in a cool environment. The next day it is mixed with bread flour and fresh milled whole wheat and rye, then flax, sunflower and sesame seeds are added for a nice bit of crunch and some extra flavor. A great all around bread – $5/loaf
Rosemary Olive Oil – Bread flour and freshly milled white whole wheat for a little more flavor and texture. Fresh rosemary from the garden and olive oil to make for a nice tender crumb and crisp crust.  – $5/loaf
For pastry this week…
Pain aux Raisin – made with the same laminated dough as croissants, but rolled out, spread with pastry cream and sprinkled with a mix of golden raisins and dried cranberries that have been soaked in sugar syrup. Rolled up and sliced before baking.  – 2/$5
Wild Onions

Most nice days our mid-day dog walk takes us down along the shore of Legoe Bay. The pups like little side trips onto the beach or into the meadows or woods along the road. Today Pat pointed out these little wild onions growing pretty much everywhere. Each flower is about the size of a fingernail. They smell like strong, sweet onions, with a lovely, surprisingly robust flavor. One has to imagine that some day soon, it it hasn't happened already, a little army of sous-chefs from the Willows Inn will be out foraging them as an ingredient in Chef Blaine Wetzel's dinner menu.
They are not only tasty, they also have an exotic beauty and aroma. Sprinkled some on our hot dogs tonight…added a savory tang!
Juggernaut Hillside Cabernet
We have learned over the years that Wine Labels are Big Business. Many of our visitors have admitted having bought wines on impulse because of the label. So it is understandable that when Judy the Wine Merchant stopped in with some samples on Bread Friday a couple of weeks ago, most people commented on the amazing label (shown at left) on this wine. Want more…? You can get an animated view of this Pretty Powerful Image as the winery page opens up here.
This wine is a project of old-time family winery Bogle in Clarksville, California, on the edge of the Sierra Foothills east of Sacramento. They make a LOT of wine, yet some 92% of their vineyards are farmed sustainably (whatever that means). The Juggernaut concept, besides its knockout label graphic, is to use blend fruit from several of Bogle's best hillside vineyards, including Alexander Valley, Sierra Foothills, and Livermore. Then, true to the Great American Way that "Anything worth Doing is worth doing to Gross and Ugly Excess," the wine (presumably all of it…?) then spends 20 months in new French oak barrels before bottling.
The result of all of this a a very American red wine, big in every direction, modestly priced for the Effort that has gone into it, and, like any New Ride at the Carnival, an exotic Entertainment on several levels, Addictive to some, Anathema to others, but its own Side Show with its Own Tent. Step Right Up!
Mar a Lago Update: Dead Reckoning

The term "dead reckoning" is a navigational concept. It is all the things you do to keep track of your best guess about where you think you are at sea during any period when you are unable to confirm your location. For example, aboard ship in all the centuries before GPS was available to provide moment-to-moment precision on your location on the Earth's surface, navigators kept an ongoing plot of their best guess about where they were on the Earth's surface. Beginning with the ship's last confirmed position, a track was laid out a a chart based on hour to hour course and speed changes and wind and surface conditions until a new position could be confirmed with actual geographic or celestial observations. There is always some level of Uncertainty about it, and therefore some vague sense of Anxiety…maybe there is an Unknown Current, or underwater Hazard, or, you know, Pirates or Sea Monsters. The thing about Dead Reckoning is that, like addiction in general, you Never Know Where you Really Are until you Get Your Next Fix.
This past week in Tweetsterviille has been like navigating in the Twilight Zone; the dials are all spinning wildly, the airplanes are winging over and spinning toward the Ground, and Strange Drums are beating in the Distance as Prehistoric Moans, Grunts, and Shrieks echo through the air. Well, okay, on second thought maybe that's overdramatizing a bit, but you have to admit there Is a Lot Going On!
This week we had: 1) the Kim and Don Show in Singapore (sold out!) ; 2) the FBI-Comey show about what Hillary knew and when she knew it, when others thought they knew it or thought she knew it, and when and what Comey knew and why he Had to Say Something about it;  3) Bill Clinton asserting that indeed it was Comey's precision-timed mention of Hillary emails one week before the election that gave the Tweetster the election; 4) Robert de Niro using the F-word toward the Tweetster in his opening lines as host of the Tony Awards; 5) New York filing suit against the Trump Foundation for illegal use of campaign funds; and 6)  the Tweetster storming out of the G7 in a Tweetstorm targeting Canadian PM Justin Trudeau, mortifying Americans and outraging our European allies (see iconic photo), and 7) new evidence suggest the Antarctic Ice Sheet is melting twice as fast as we previously thought, you know, whether you believe in Global Warming or not.
What we have here is a Presidential Impostor who is pathologically addicted to Throwing Monkey Wrenches into any system that seems to be working, for no particular reason besides Taking yet Another Spotlight, another Photo Op, another Curtain Call, another Hyperbolic Wedgie against Everyone he has Sworn to Defend. Things are happening so fast it is becoming impossible to step back far enough and fast enough to get and maintain a Meaningful Perspective, and all the while behind the Scenes Entire Sets are being Dismantled, Privatized, Marketed, and De-regulated. This pervasive sense of Disorder is taking a Toll, a Growing Need for Order and Predictability. Hal 9000 nailed it when he (It) said, "Stop, Dave…my Mind is going…I can Feel It…I can Feel It……I'm Afraid…!
If you are not Afraid yet, you haven't been Paying Attention.
This week's wine tasting
Bergevin Lane Linen Sauvignon Blanc '16    Washington   $11
Tropical aromas of pineapple, mango and a hint of lime, evolving in  the mouth into fresh pear, peach and apricot with an undercurrent of citrus.
Descendants Ligeois Dupont Rosé  '16      Washington      $12
Brilliant coral color.Aromas of srawberries and cream, orange hibiscus, and jasmine, with hints of white pepper and roasted hazelnut with flavors of strawberry, orange zest and a touch of white pepper spice and bright acidity that nicely balance the fruity creaminess.
Fantini Montepulciano d'Abruzzo '16     Italy    $11
Aromas of red and black cherry plus other ripe red berries; soft, fruity and easy to like, with flavors of maraschino cherries, plums and a touch of spice; velvety smooth, luscious and richly plummy.
Chateau la Croisille 'Silice' Malbec "15    France   $19
Plots located on the Luzech limestone plateau of Cahors, with its iron-rich siliceous red clays, aged one year in neutral oak, yielding a wine that is both rustic and polished.
Juggernaut Hillside Cabernet  '15     California       $20
Huge, rich, and opulent, with complex flavors of chocolate, coffee, blackberries, cassis, mint, and velvety tannins. New French oak adds notes of vanilla and toast; concentrated, rich, and smooth on the palate.
(note: some photos will enlarge when clicked)
Bread Friday this week

Whole Wheat Levain – A sourdough levain helps the fermentation process to start and the gluten to start developing. This particular dough adds bread flour and about 25% fresh milled whole wheat for a 'toothy' crumb, great texture and flavor and a nice crisp crust. – $5/loaf
Pear Buckwheat – Uses a poolish preferment of bread and milled buckwheat flours, water, salt and a bit of yeast and fermented overnight. Since buckwheat has no gluten using the preferment allows the dough to begin to develop before the final mix. The addition of toasted walnuts and dried pears soaked in white wine makes for a really flavorful bread – $5/loaf
For pastry this week…
Chocolate Babka Rolls – A sweet pastry dough full of eggs, butter and sugar, rolled and spread with a chocolate filling, rolled up and cut into individual rolls that are placed in baking forms for baking and then brushed with sugar syrup after baking. I've heard some people say they hide these to keep them all to theirselves. Be sure and get your order in early as quantities are limited – 2/$5
Whidbey Island Winery

Little-known Whidbey Island Winery has been around for over 25 years, since 1992. Owner-winemaker Greg Osenbach planted his vines on Whidbey back in the late 80's. A number of white varietals do very well on Whidbey, including an award-winning Sigerrebe we carried last year, as well as Madeleine Angevine and Madeleine Sylvanver, which locals in our area will recognize as varietals that have done well right her in Whatcom County at Mt. Baker Vineyards.
We had a chance to taste through WIW's current releases at a recent tasting, and continue to be impressed by the care and precision represented in many of the wines. In this case we found the 2015 Rosato bright, lively, and full of summer flavor. It is a blend of sangiovese and a few other Washington-grown Italian varietals…one more expression of the Summer Magic of Rose!
Conundrum

As many of you know, Conundrum is a delicious California white blend with an established reputation for fullness of flavor and roundness of texture. It seems to be a pretty big outfit, as evidenced by the fact that our favorite Island Wholesale Wine Purveyor (you know who I mean) represents it, and brings us all manner of deals on how we can get more and more for less and less. Generally speaking, all of our Regulars love both the red and white blends when we bring them in, but much prefer to buy them in the high teens than in the low 20's.
As a result, sometimes we have it, sometimes not. A month ago or so there was a Special Deal and we bought a case we could sell for high-teens, a few bucks off the usual retail. Today late in the afternoon we tasted some other wines and got another appealing offer: we can get a great price on some Conundrum White (we have to buy a Bunch), and get a 3-liter bottle thrown for our 2019 New Year's Party (never too early to start thinking about these things) — if we buy several cases. Which we have decided to do. When the dust settles, we expect to have several cases available at about $16/bottle. Call if you want us to set aside a case for you!
Mar a Lago Update:  The Happy Place
Ahh, it's Nice and Quiet in Here…the Only Place we can be alone and Think. And exhale. Such a Relief! The World is so Noisy, always Blah-Blah Foolish people in our Face, wanting a Piece of us, wanting a Deal, wanting our Energy. But we don't give it to them; we hold it out in front of them and Tease them with it, because this is what they want, what Everyone Wants, to be like Us, completely Self-sufficient, Indifferent to All of it, the only Real Person on the Planet. We learned how to make Our Own World, figured it out all by Ourselves, no Dad, no Mom, maybe a few tips from uncle Roy. We Struggled, and we found this Refuge, and it has made All the Difference.
We learned very young what a Jungle it is Out There. You can't rely on Any One; people are such Awful Bullies, and they will Hurt you over and over, and you need to protect yourself, and you need to keep a Safe Distance all around you. No knows this like We Know This. No One is Ever Going to Hurt Us Again. Oh, no.
When the World is Crushing you Moment by Moment, Constantly making up Stories about you, lying about you, trying to get at you, trying to peck your Liver out of your Body…that's when you need The Refuge. The first few times were Not Easy, believe me. But it was worth it to learn how to do it at all, and then to do it more and more easily, and to be able to spend longer and longer periods of Restoration Time there. Our critics have no idea of the Power of It, the Satisfaction of it, the Invulnerability of it, and the Comfort and Contentment that comes from having spent most a a Lifetime with your own Head stuck Deeply, Safely, and Rewardingly Up Your Own…well, you see what I mean…
This week's wine tasting
Chat. Blizard Blanc d'Amour  '16      France   $14
Grenache blanc, viognier, marsanne, rousanne; complex, fruity fragrances of grapefruit, white peach, lychee and acacia flower. Balanced, ample and suave, with a fresh finish.
Whidbey Island Winery Rosato  '17    Washington   $14
A dry, vivacious, Provençal style rosé from Sangiovese and other Italian varietals; intriguing flavors of strawberries and cream, white cherries and kumquat…Summer in a bottle!
Fantini Sangiovese '16  Italy    $11
Garnet color, fruity bouquet of strawberries and black cherries with vinous notes and hints of wood, quite intense and persistent; medium bodied, with firm tannins and good balance, immediate appeal.
Crios Malbec '16   Argentina      $14
Bright, dark red. Redcurrant, black cherry, ripe strawberry and spices on the nose; sweet red fruit flavors are complicated by earth, licorice and menthol; creamy fruit is firmed by smooth tannins…a terrific value.
JM Cellars Bramble Bump Red  '15    Washington    $25
56% Cabernet Sauvignon, 25% Malbec, 13% Merlot and 6% Petit Verdot, made to enjoy now. Big and powerful with strong tight blue and black berry fruits.
(note: some photos will enlarge when clicked)
Bread Friday this week

Fig Anise – One of the more popular breads in the rotation. Made with a sponge that is fermented overnight, then the final dough is mixed with bread flour and fresh milled whole wheat. Honey, dried figs and anise bring in all the flavors of the mediterranean. – $5/loaf
Ciabatta with Whole Wheat – Using an italian biga pre-ferment as well as a poolish for lots of fermentation activity, adding a lot of flavor to the final bread; bread flour and whole wheat with a little olive oil for more flavor; a great rustic bread – $5/loaf
For pastry this week…

Individual Cinnamon Rolls! – made with a rich sweet roll dough that is full of eggs, butter and sugar. The dough is rolled out, spread with pastry cream and sprinkled with cinnamon sugar. Then rolled up and sliced into individual rolls for baking and then a drizzle of frosting just to make them more decadent. – 2/$5
Trailer Update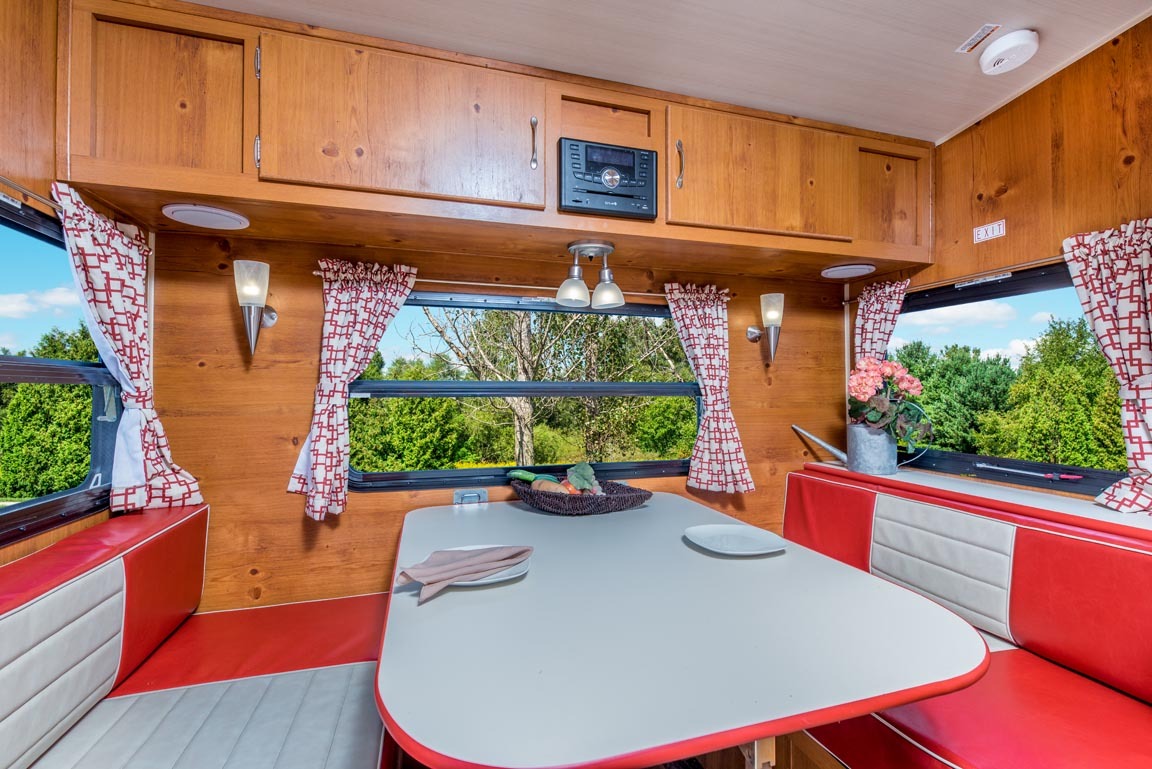 As of this writing, we are ensconced in our new trailer at Champoeg State Park in Oregon Wine Country. There were some glitches picking it up in Portland on Tuesday (like they somehow thought we weren't coming till Thursday). Fortunately cool heads prevailed and we are on the road for a fe we days of shakedown. Lots of new systems to learn about. So far so good, a few glitches but enjoying the new amenities of a little more space, being able to stand up without hitting the ceiling, a bit more comfort all around.
However, Internet reception is somewhat vestigial here, so this will be a very short post tonight.
This weekend
All you really need to know is that Friday will be usual Bread Friday with Janice and David hosting, and the wine shop will be closed on Saturday this week.
We regret any inconvenience and look forward to,seeing you all next weekend!
This week's wine tasting
Abadia de San Campo Albarino 2017,    Spain     $14
A rich, soft, white wine with balanced acidity and a long mouthfeel. From NW Spain, this is perfect match with grilled fish, roast chicken, or spicy fare.
Bodegas Rezabal Txakoli Rose 2017   Spain      $14
A fresh, slightly spritzy rose from the Basque region of Spain, this is the tastiest, and possibly most different style rose you will ever taste. A perfect porch bbq wine that matches with a ton of different foods.
Domaine de L'Olivette Rouge  2016 France $13
From the western Languedoc, this Merlot dominant wine is grown organically in a vineyard surrounded by a forest. It is rich but not cloying and makes a great match with all sorts of grilled meats or simply on its own.
Bodegas Ayuso Estola Reserva '15    Spain   $10
Tempranillo/ cab sauv blend; Warm aromas of spices and ripe fruit; wide and round palate, easy drinking, great buy!
Montes Classic Merlot '15    Chile     $13
Bright and complex, with blackcurrant and black cherry flavours and a rich, juicy finish. Aged in oak for six months before release.
(note: some photos will enlarge when clicked)
Bread Friday this week

Fig Anise – One of the more popular breads in the rotation. Made with a sponge that is fermented overnight, then the final dough is mixed with bread flour and fresh milled whole wheat. Honey, dried figs and anise bring in all the flavors of the mediterranean. – $5/loaf
Ciabatta with Whole Wheat – Using an italian biga pre-ferment as well as a poolish for lots of fermentation activity,  adding a lot of flavor to the final bread; bread flour and whole wheat with a little olive oil for more flavor; a great rustic bread – $5/loaf
For pastry this week…

Individual Cinnamon Rolls! – made with a rich sweet roll dough that is full of eggs, butter and sugar. The dough is rolled out, spread with pastry cream and sprinkled with cinnamon sugar. Then rolled up and sliced into individual rolls for baking and then a drizzle of frosting just to make them more decadent.  – 2/$5.
Studio Tour Schedule

We are again showing works by Meredith Moench at the Wine Gallery this weekend for Studio Tour. Meredith will also be showing selected works at her own studio and at the Beach Store Cafe through the tour, so if you are on the island this weekend, you will see a lot of her fine work!
Special Tasting Saturday!

On Saturday our friend Tristan, co-owner of Vinea Imports in Seattle, will be in the shop to pour six of his wines for our tasting. You can expect to taste, enjoy, and learn about some really interesting wines  (mainly Spanish) that he has picked for this occasion. This is the fourth or fifth time in as many years that Tristan has done this with us, and we are confident you will enjoy the wines and the atmosphere.
Come join the fun!
Scheduled Saturday wines:
Rezabal Txakoli Rose
Jane Ventura Vinyes Blanc
Abadia del San Campio Albarino
Domaine de L'Olivette Rouge
David Hill Estate Pinot Noir
Bodegas Carlos Moro Oinoz Rioja Crianza
Trailer Update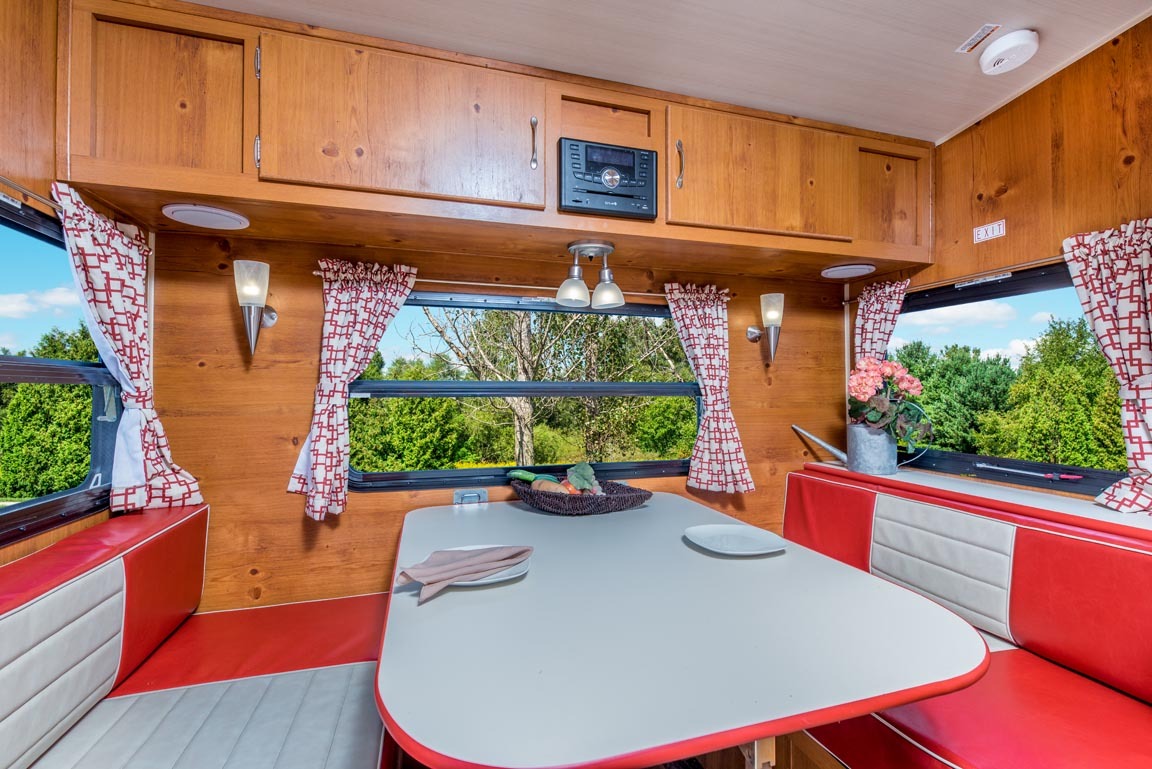 Got a call Tuesday that our trailer had Finally Arrived in Portland. So far we are assuming it is the right one this time, you know, our typical Pollyanna attitude. You will recall that on our pickup trip there three weeks ago we found the Wrong Trailer had been shipped, while our order was on a back lot somewhere in Indiana (as any rational person would see it, just one more thing to blame Mike Pence for!). Then last week we were back on Oregon for the weekend, and thought Maybe it would be there by then…but sadly no.
We are presently booked for Orientation and Pickup on Tuesday the 29th. If all goes well this time (fingers crossed!), we will spend a few days on Shakedown, taking an opportunity to visit some Oregon wineries and taste some pinot noir for your future tasting pleasure.
It looks like a Sure Thing this time, folks. I mean, what could possibly go wrong?
Mar a Lago Update: Kim Jong Un vs. The New Mercantilism
Through most of my adult life Republicans have been extolling the Virtues of running Government like a Business, whatever that means. Sometimes people thought it meant cutting "unnecessary" costs, while others supposed it meant doing away with foolish and costly regulations, you know, designed to protect air and water quality, or worker safety, or consumer rights, and still others imagined it must be about making sure women and people of color couldn't steal po' white folks God-given American Jobs…you know, a "point of View" kinda Thing.
For all kinds of reasons running a government like a business is a Really Stupid Idea. For one thing, private business needs to make enough Profit to cover costs and still have something left over to pay the entrepreneur a decent return, while the public sector is responsible for providing all kinds of goods and services which, because of their nature will never turn a profit but nevertheless must be produced to maintain order, public health, and viable Infrastucture. The private sector will never willingly invest in protecting consumer rights or public safety or environmental quality or public education, parks, health care…the list goes on and on and on.
What we have seen instead since 1980 is a relentless mining of the Public Sector by Republican-sponsored Corporate Carpet-Baggers (come on now, say it with Feelin'…"Cahpit-Baggahs…!) who, sometime in the Reagan Dystopian Nightmare Years realized that OMD there WAS a profit to be made in the Public Sector. All they had to do was to find the Profit Centers and under the Auspices of "Market Efficiency" contract them out to their Ilk, their Kith, and their Kin. It was only Natural that this realization would lead to the Privatization of the Military by replacing draftees with Civilian Contractors like Bechtel who were more than willing to take over KP and other distracting, non-combatant functions historically carried out by GI's. Then, with a combination of low wages, low-quality service, price-gouging, and good 'ol boy politics, they learned how to turn a Sweet Profit as the new Contract War Machine ground On and On and On: a Bottomless Fookin' Gold Mine that has kept us Constantly At War since 2001.
Fast forward to Now to find a New Crop of Republicans completely Unfettered by National Loyalty who have turned Election Management into Just Another Profit Center, the Biggest One Yet, with the White House the Central Prize. Kim Jong Un, Democrats, kittens, puppies, women, intellectuals, people of Color, workers of all collar colors, the Environment, the Future…it's all just S*#t on their Soles to be wiped off on the Next Curb.
So much for Duty. So much for Responsibility. So much for Defending the Constitution. But don't worry…it's not just Business…it's Free F#*king Enterprise Making Our Lives Better Every Day in Every Way…
This week's wine tasting
Berger Gruner Veltliner '16   Austria     
Mouthwatering notes of cucumber, apple, green herbs and cress with varietally typical green bean on its silken-textured and buoyant palate, invigorating, vibrant, consummately refreshing finish.
Campuget Tradition Rose '17   France     $11
Pale brilliant pink. Nervy, mineral-tinged aromas of orange zest and strawberry; Silky and light on its feet, offering zesty, light-bodied red berry and blood orange flavors and a bracing touch of bitter quinine.
Sanguineti Cannonau de Sardegna    '15     Italy      $12
Sardinian cannonau–known elsewhere as grenache– offers dry and dusty aromas and flavors of cherry, pomegranate and plum with lingering, crisp, earthy and briny flavors that beg for food.
Chat. Cabriac Carignan Old Vines '16 France $12
Ruby color with purplish reflections; scents of ripe red fruits, currants and blackcurrant with some spicy notes; in the mouth elegant, round, and well  structured with soft tannins and good persistence.
Lonardi Valpolicello Ripasso Classico Superiore  '14    Italy    $19
Valpolicella becomes Ripasso when pressed through the raisined skins used for Amarone, adding complex aromatics and flavors to the wine, in this case lush cranberry notes with chocolate.