(note: some photos will enlarge when clicked)
No Bread this week
Arrr, sorry to say yer best tighten yer belts, lads 'n' lassies, no bread again this week, aye, 'n' a sad thing it is.
Cheer up, thought. as Hearty Loaves return next week; watch yer email for details.
'N' jus t'a whet yer appetites, there be rumors in the fo'c'sle there may be special treats for the Holidays, so keep yer eye to Weather for more News!
Touriga Nacional
Portugal has a lot of interesting wines with unusual and difficult to pronounce names. Most of these varietals are peculiar to Portugal and rare in our experience, the best known being Touriga Nacional, a full-bodied Portuguese red wine grape with aging potential similar to Cabernet Sauvignon. It has long been a blending grape in Port, and now is more often seen as a dry red wine which stands very well on its own.
Some people liken it to Napa Cabernet or Australian Shiraz for depth of flavor and tannic structure. It typically shows palate-coating and tooth-staining notes of blueberry, plum, blackberry, bittersweet cocoa, and a touch of mint and violet. It often shows fine-grained tannins and aromas of toasted marshmallow, vanilla and nutmeg.
Our featured wine this weekend is a particularly pleasing 100% touriga nacional that we think everyone will enjoy.
Looking for Landmarks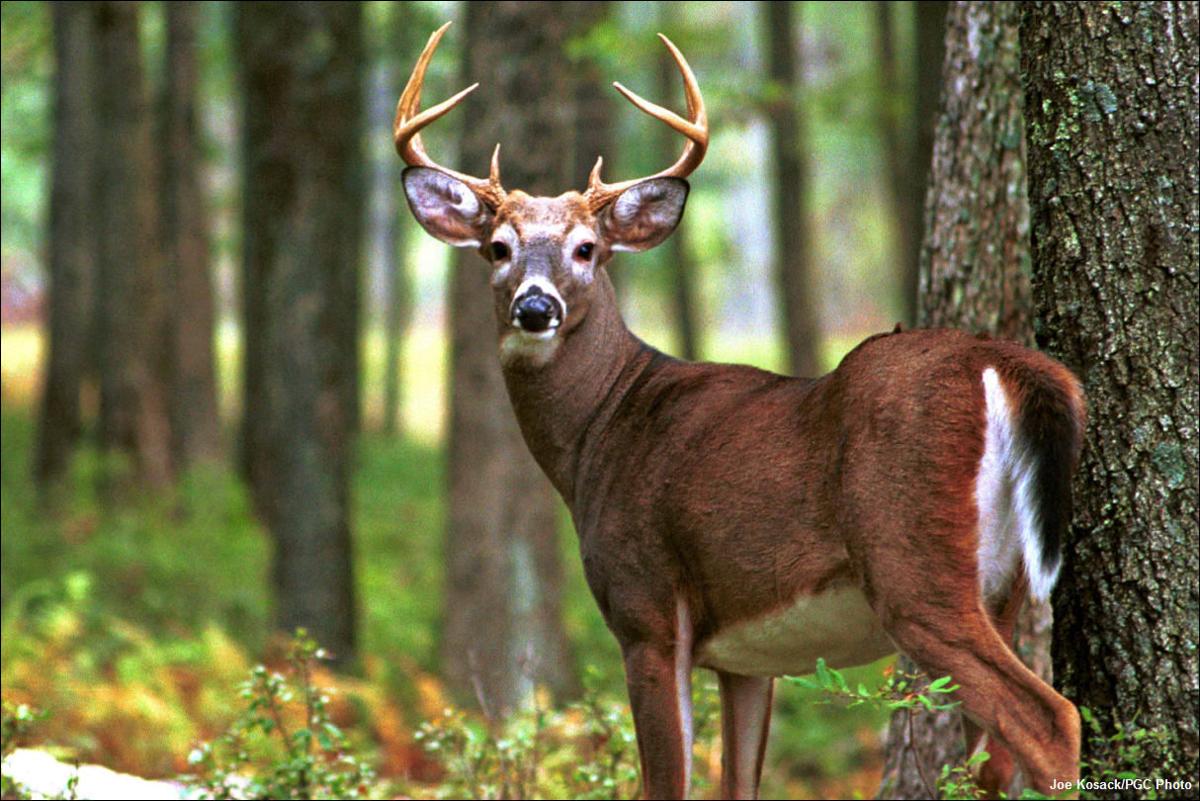 When we feel Stressed, or Confused, our Instinct is to Put Up our Antennae, Take Bearings, and Reorient. This little set of tasks is often summed up as LOL, OMD, or, most indicative of a Need to Re-Orient, WTF? In the course of our lifetimes we have all gone through this many times. The necessary but not necessarily Sufficient Condition for Successful Reorientation is the ability to Stay Present. The point at which Stress becomes Trauma is where it becomes Too Yooge to Integrate into Meaning with the Resources and Experience we have available at the moment, and we just, you know, Freak Out or Collapse.
Our personal challenge at the moment is to adapt to the imminent loss of our sense of National Identity and the lifetime hopes we have had for equality and social justice,  The Reality is that the Jabba Administration is Gearing Up to give the Ultra-Right 20% the Country they have Dreamed About by dismantling everything the other 80% has build up since 1932. Yes, it's Traumatic and Disorienting. And no, not a single inch can be given up without a Fight.
"The loaf is gone and now the white man wants the crumbs."  — Luther Standing Bear
Worse than Rat Poison

You may recall that last summer our younger dog Cooper (8 yrs old) suddenly got very sick. His clotting factors were wiped out; his gums had gone quite white; and he was bleeding into his abdomen. He was diagnosed and treated for rat poisoning, and got two emergency plasma transfusions and six weeks on Vitamin K. By late August he was pretty much back to 100%, and we were relieved and grateful. Seemed a good diagnosis and treatment. Whew!
In early November he developed an unusual little cough; X-rays suggested an accumulation of fluid in his lungs, and he was given another shot of Vitamin K. Within twelve hours another X-ray showed substantial clearing of his chest, but the vet was concerned about a number of unusual shapes and spots in the photos. Within a few days the cough stopped, his energy returned, and for the moment we all believed that somehow he had again gotten into rat poison. But a week or so later the cough returned just as we took dogs and trailer south to Sonoma for Thanksgiving, where we made more vet visits and tests. The Bad News is that those suggested a very high probability that he had a Horrible kind of Cancer called Hemangiosarcoma, a cancer of the blood vessels, for which there is no known cure.
A recent study at UPenn demonstrated that extract of the Turkey Tail Mushroom was curiously effective at slowing the progress of this disease, and he is now getting that, along with other supplements that won't hurt and might help. As this Crushing Reality has been sinking in, we have made a commitment to do everything we can to savor however much precious time we have left with Coopie, not knowing if it will be a day, a week, a month, or longer. At this present moment we are happy to report he is cheerful, active, and enjoying life, and that is a blessing to be savored.
This week's wine tasting

Virginia Dare Chardonnay '14  California    $17
Creamy and ripe with notes of pear, pineapple, crème brulee and banana bread.
Septima Malbec '13     Argentina   $10
Musky, ripe aromas of currants, leather, chocolate and espresso. Supple and generous flavors of  sweet currant and tobacco flavors with a note of pepper, soft tannins and good length.
Domaine Moulinier Les Sigillaires '07 France $16
Aged 12 months in neutral barrels. Nuanced notes of tapenade, dark fruits, and a fresh finish. Harvested quite early to retain acidity; nuanced palate with hints of orange and an elegant finish. We love this wine!
Quinta de Pinto Riserva  '13    Portugal   $22
A lovely Touriga, laced with violets and wonderful aromatics that combine with its fine structure, balance and elegant mid-palate for a very pleasing whole. Fresh and lively, with a hint of eucalyptus on the finish: a great food wine!
Terra d'Oro Zinfandel '13 California $14
Vibrant aromas of clove and big, generous fruit lead to concentrated flavors of juicy plums and  blackberries,all with a good dose of toasted oak.
(note: some photos will enlarge when clicked)
Closed for Thanksgiving

Please note that the wine shop will NOT be open Thanksgiving weekend. History shows that most of you will either be Away or Otherwise Engaged with family and friends. We wish you all Good Cheer, Warm Hearths, and Warm Hearts, and look forward to seeing you Friday, December 2!
No Bread this week
Hopefully you froze your Dinner Rolls from last week as Janice suggested so you could pop them into the oven and enjoy them with Thankgiving dinner. Both wine and bread will be back next week, and we hope all are enjoying a heart-warming holiday with friends and family.
#RECOUNT2016

Yes, this is really happening! In many places the recent election results were So Surprising that they substantially contradicted the usually extremely reliable exit poll data, which can and should always be used to verify election results. When exit poll results differ significantly (in a statistical sense) from "official results," it is a strong indicator of irregularities that should be investigated.
Such is the case with much of the recent election results, particularly in Michigan, Wisconsin, and Pennsylvania. The Green Party has initiated a fund drive to pay for a recount and vote verification in those three states. You can read more about this effort and add your donation here.

Wisconsin Court Decision
No doubt all of our Regular Visitors and Members have found themselves involved in intense conversations with our dear friend (and Member!) Peter Earle and wife Sandy, who moved to Lummi Island from Wisconsin earlier this year. Peter is an almost-retired lawyer who, like Don Quixote, has spent much of his legal career Tilting at Giant Legal Windmills.
One such case has involved the matter of Partisan Gerrymandering, under which many states, helped by ALEC, the Koch brothers, and their Ilk, have drawn up Bizarre and Unfair District lines to give Republican candidates an Unfair Advantage. The case was heard by a three-judge panel of the Wisconsin Supreme Court in June, and a decision has been postponed until after the 2016 Election. That decision has just been announced, and they have WON! Almost certainly the case will move on to the Supreme Court. Some years ago Justice Anthony Kennedy lamented that gerrymandering was indeed a problem that could not be resolved legally without the development of some valid test to prove it was unconstitutional.
The Good News here is that Peter and his colleagues engaged a Stanford statistician who developed just such a Metric, based on the idea of "wasted votes." That is, in an unbiased districting, each party would have equal efficiency at converting votes into legislative seats. In unfairly drawn districts, the dominant party jams as many opposing votes into a few districts as possible, giving it an unfair advantage in all the other districts.  This decision is a very exciting development, and we all hoist our glasses to Peter and his national team of colleagues on having put this case together and brought it to this recent victory, a Grand Thing Indeed!
Go Peter!
(note: some photos will enlarge when clicked)
Friday Breads
Something a bit different this week to help everyone get ready for Thanksgiving:
Dinner Rolls! 6 rolls per order, 2 each of three different recipes. Pick them up this Friday, throw in the freezer, straight into the oven frozen just before dinner and have delicious fresh rolls for Thanksgiving!
Septieme Rolls – Mostly bread flour and a bit of fresh milled whole wheat, mixed and fermented overnight in the refrigerator for a crusty outside with a soft, fragrant crumb on the inside.
Petite Polenta Boules – Made with bread flour, polenta, milk and a bit of brown sugar for sweetness, then loaded up with pumpkin seeds for a bit of crunch.
Cranberry Walnut Rolls – Similar flavors to the cranberry walnut bread from last week, but not quite as rich. Made with bread flour, milk, brown sugar and eggs. Then loaded up with toasted walnuts and dried cranberries.

Note no pastry this week.
"Silent One"
I first met Leonard in September 1980. I had just spent the summer on a research fellowship at Battelle Labs in Richland, WA, assessing the possible economic impacts of human-caused Global Warming on world fisheries. Then I had ridden a motorcycle to Jemez Springs, NM for a week-long Zen retreat. I had been there several times before…something of a Spiritual Home.
I remember meeting other arrivals in the dining area, including a quiet man named Leonard. We shook hands and said hello. "So what do you do?", I asked. "I write songs," he said. "How wonderful," I said, "Have you written anything I have heard of?" "I don't know," he said. "What have you heard of?" Jennifer, a Center resident who knew us both, overheard all of this and said, "Richard, why don't you ask Leonard his last name?" Doh!
Any of us who practiced Zen with Joshu Sasaki Roshi, whether at Jemez, or Mt. Baldy ZC in the mountains above Clairmont, or at Cimarron ZC in LA, from the seventies until just a few years ago, sat beside, walked beside, ate beside, and worked beside Leonard Cohen. He once told me, with a hint of irony and wonder, that he was "the most popular male singer in Europe." At the time he and I were building a rock retaining wall as Daily Work Practice, and had many good conversations. And, at the end of the day I think it was a Pretty Good Wall. Maybe it's still there. I hope so.
In the mid-nineties Leonard took vows as a monk, and Roshi gave him the name Jikai, which means "Silent One." He then spent five years at Mt. Baldy Zen Center, when Sasaki Roshi was around 100 years old, and confined to the LA center. Therefore for years Leonard and other students would drive down well before dawn from Mt. Baldy to Cimarron for morning zazen and sanzen with Roshi, before driving back. Hard practice, for sure.
So. I have great admiration for Jikai. I am grateful to have spent time with him. And I am continually inspired by his Practice, about which he once said, "It is a great luxury not to have to think about what you are doing next." Please join me in placing our palms together and bowing in gassho to this dear man who has enriched all our lives.

Thanksgiving Alert

Please note that the wine shop will NOT be open Thanksgiving weekend. Pat and I are off to Sonoma with pups and trailer for a Grandparently Holiday, while Most of You will also either be Away or Otherwise Engaged with family obligations of your own. We wish you all Good Cheer, Warm Hearths, and Warm Hearts, and look forward to seeing you Friday,. December 2!
Politics and Climate Change

Caught an interesting interview on the radio this morning with Barry Parkin, Chief Sustainability Officer for Mars, Inc., one one of the world's largest manufacturers, in which he said ( I am so happy to say I Am Not Making This Up!), "We've reached that tipping point where in many places renewable energy is more cost-effective than fossil fuels."
This statement is then unpacked into the Astonishing Reality that this multinational company has built a solar power grid in Texas large enough that its entire US production is now totally Carbon-Free! As our GPS is fond of saying, and we are fond of hearing…: "You Have Arrived!" Btw, Mars is one of the 300-odd companies petitioning Pres Elect Jabba to Uphold the Paris Climate Agreement. The Very Welcome Illuminating Reality of this announcement is that Renewable Energy Resources are already Competitive with Fossil Fuels in many places. Therefore, sad to report, Jabba's Dream of bringing back Coal and Oil is already Economically Infeasible. Coal is too Dirty; Oil is Too Expensive; and Gas is, well, Too Fracking Complicated!
If you think about it, None of this is Surprising. Resource economists (like yours truly!) have been cautioning for a Long Time (40+ years) that per-unit extraction costs for coal, oil, and gas will continually increase, particularly when you include "external" costs like air, water, and ground pollution.
This week's Wine Tasting
Lumos Pinot Gris  Rudolfo Vineyard '15      Oregon   $18
Clear light golden straw color. Lively and complex aromas of lemon, green apple, nectarine. A vibrant, dry yet-fruity body and a tingling, breezy, nicely balanced nut-skin finish.

Virginia Dare Pinot Noir '14     California     $17
Uncomplicated but entirely engaging with notes of blackberry, ground black pepper, and black olives along with typical Russian River notes of strawberry and pit fruits. 
Castel de Remei "Gotim Bru"
Blend of Tempranillo, Garnacha, Cab, Merlot, and Syrah; perfumed and pleasant, with ripe aromas of plums, raisins and prunes, some floral overtones and notes of spicy oak.
Joel Gott Cab-Merlot'14       California     $14
Beautiful notes of crème de cassis, vanilla and spice with a medium to full body, beautiful purity and texture. Satisfying and very easy to like.

 Robert Ramsay Le Mien '12    Washington  $29 
Grenache, Mourvedre, Counoise and Cinsault; rock-solid aromas and flavors of lavender, leafy herbs, flowers and assorted black fruits. Rounded and supple, with a fleshy mouthfeel, solid ripeness, and sweet tannins.
(note: some photos will enlarge when clicked)
Friday Breads
Pain au Levain – A traditional french levain (sourdough) bread made with a culture and a mix of bread flour as well as fresh milled whole wheat and rye flours, plus a little wheat germ and some barley malt for just a bit of sweetness. The bread is mixed and fermented overnight. This bread has great flavor and is a great all around bread – $5/loaf.

Cranberry Walnut Braid – Not your typical quick bread but a yeast bread enriched with buttermilk, eggs, sugar, butter and lemon. Then stuffed full of dried cranberries and toasted walnuts. This bread has a soft, tender crumb and is bursting with flavor – $5/loaf.

And for pastry this week my personal favorites…!
Pain aux Raisin: Made with the same laminated dough as used in the croissants, then rolled out, spread with pastry cream and sprinkled with dried cranberries and golden raisins before being rolled up, sliced and baked. It doesn't get better than this for a pastry. – 2/$5
Studio Tour Artist

Our artist for Fall Studio Tour this weekend is Meredith Moench. We have shown her work before, and have several of her paintings in our house. In recent years she has been working extensively in watercolors, featuring natural landscapes with soft colors and lots of calming white space.
Meredith will be in the shop on Saturday and Sunday from 10-1 to talk with you about her work, and we will be doing our usual wine tasting Friday from 4-7, and Sat-Sun from 1-6. Please drop by!
The Empire Strikes Back

We aging Progressives have had a difficult year, beginning with our excitement over the Sanders candidacy and platform, with its huge and enthusiastic turnouts for his speaking appearances (despite a deliberate Media Blackout) and his obvious influence on the eventual Democratic platform (not that it Matters Any More).  We moved on to support Hillary in the post-convention campaign, confident, but with a Nervous Eye to Weather about the Media's trance-like Overfocus on All Things Jabba. Now we have all arrived at the Horrifying Reality just Plopped onto our Doorsteps: Jabba will be taking over the Empire.
As our sober philosopher and old acquaintance Leonard Cohen lamented in Dress Rehearsal Rag, "That's right, it's come to this, it's come to this…and wasn't it a Long Way Down…?…Wasn't it a Strange Way Down?" ( Judy Collins did the definitive recording, effectively capturing the Darkness of This Moment. )   Listen
Jabba has already begun surrounding himself with Ideologues (orcs, goblins, wraiths, etc,) from the Dark Side to Organize their Nefarious Plan to Pillage and Enslave the Planet. So.. in a Surprise Move, the Empire has demolished our Utopian Dreams with a Dystopian Nightmare we will have to Endure for the next Very Long Four Years. Yes, it's a Long Way Down, and yes, it will be a Long, Long Way Back Up. So we all need to Bear Up, Buckle Down, and Get to Work.
Frappato

Frappato is a red wine grape varietal grown primarily in Sicily. It is strongly related genetically to sangiovese,. but also to many other varietals. Corrado Gurrieri studied agronomy and organic farming before taking over a family vineyard and winery in Sicily. So it's not surprising that his cellar and house are run on solar power. He represents the third generation of his family to work this hillside vineyard on the southern most point of Sicily, an area long called 'Buonivini' or 'good wines." As a proud steward of his land, his objective is to convey a sense of his land and its terroir in each bottle.
Fravolato is uncommon to most American palates. When young it is full of verve, grace and energy, with fresh and bright red fruit notes, which mature into more mellow notes of dried fruits and flowers with age. It is relatively light-bodied and crisp, a great summer red that even shows well with a bit of chill. of these wines. The best can show a tension between bitter and sweet fruit flavors, and many have savory. spicy, or mineral components. A good wine for Our Times.
This week's Wine Tasting
Gilbert Cellars Riesling '13     Washington    '13
From a rocky, south-facing 1500′ slope with long, sunny summer days and cool breezy nights. Ripe honeycrisp apple, basil, and mineral on the nose and palate with lively acidity is balanced and just a hint of residual sugar.
Sanguineti Cannonau de Sardegna    '14     Italy      $11
This cannonau– a Sardinian varietal known elsewhere as grenache– offers dry and dusty aromas and flavors of cherry, pomegranate and plum that leave lingering, crisp, earthy and briny flavors that beg for food.
Tenuta la Favola Fravolato
Fruity, with notes of strawberries and cherries; fresh, round, elegant and pleasant fruit extraction, with a strong aftertaste of cherries and plums. An elegant and charming wine!
Cecilia Covolo
A blend of cab and merlot aged in concrete; lush and mouth-filling, sunny expression of  Cab with engaging aromas of spearmint  and warm cocoa. Palate  of extured black currant fruit, dark chocolate, and a lively acidic core.

Conundrum Red '15 California $20
Essence of California, with lots of bright bold cherries, raspberries, and plum nicely integrated into a smooth, round, hedonistic palate. Easy to like!